What to Do If You Are Injured As a Tourist in Florida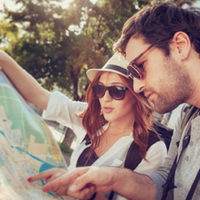 Although many people love to call Florida their home, there are plenty of visitors who take advantage of the beautiful weather, warm beaches, and to enjoy many other attractions. In fact, over 87 million tourists visit Florida each year!
There are many other individuals who might not make Florida their permanent home, but who relocate during the colder months from other states. These folks are known as "snow birds".
Regardless of whether you are a "snowbird" or an annual tourist, one of the last things you might expect on your visit or during vacation is an accident…
Visit here to learn more about how a Boca Raton premises liability lawyer can help you with your accident even if you are an out-of-state resident.
Types of Personal Injury Accidents
Personal injury accidents can happen in different forms, from car accidents to slip and fall accidents on someone else's property. If you are visiting Florida, you might have had an accident in a rental car or staying in a local hotel. Just because you are from out of state doesn't mean you don't have rights.
Read on to learn more about what to do after an accident in Florida, some common questions, and some of the benefits to working with a Boca Raton premises liability attorney.
What to Do After an Accident – If You Aren't Lucky Enough to Call Florida Your Home!
A serious injury can leave you with many questions and costly medical bills. One of the most common questions for individuals in this situation is what to do if they get injured while in Florida but don't call the state home? One of the most important things you can do is know your rights.
But you're in luck. Thankfully, Florida's personal injury laws do protect you in the event that someone else's negligence or recklessness caused your injuries.
For example, if you were riding a public bus while visiting Florida and you were hurt because of the driver's negligence or if you were involved in a car accident with someone else who was not following the rules of the road, then you could be entitled to compensation by filing a personal injury claim. You may be eligible to file a claim in Florida's courts as a result of an accident.
Read more about personal injury laws in Florida here.
Why You Need the Help From a Boca Raton Premises Liability Lawyer
Even though you will be protected by the personal injury laws in Florida, it is not as simple as filing the paperwork. In many situations you might not know where to turn first if you have been injured in another state.
Here are some common questions you probably have:
What do I do if I was in an accident with a rental car?
What do I do if I need to see a doctor who isn't my PCP?
What are the best local medical facilities to treat my injuries?
Does a settlement include any reimbursement for my vacation?
"Home Grown" – The Benefits to Working with a Local Boca Raton Premises Liability Attorney
If you are visiting Florida or you live in Florida on a part time basis, and you are injured in an accident, you do still have options.
A local attorney can help to represent you in the procedure of filing your case in Florida courts even after you have healed and moved back home to continue your treatment.
One of the biggest benefits of hiring a local Florida personal injury attorney is that he or she will be knowledgeable about the local customs and individuals reviewing your case.
He or she can also be very helpful in assisting you with finding the local medical clinic, rental car, doctor and other resources that you may need to access while you are in Florida immediately after the accident.
After you have returned home to your own state, your Boca Raton premises liability attorney will continue to communicate with you and provide you updates on your pending case.
Visit here to learn more about the benefits to working with a local premises liability attorney Boca Raton as a Florida tourist.