Boynton Beach Personal Injury Lawyer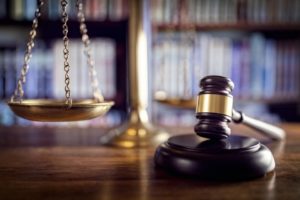 If you have been hurt in an accident caused by someone else's negligent behavior, you don't have to chalk it up to bad luck and foot the bill. Florida law protects people who have been injured due to the carelessness of others.
After an accident, you may be entitled to compensation for your medical bills and related expenses. Having a knowledgeable Boynton Beach personal injury lawyer by your side can mean the difference between paying for someone else's mistake and getting the money you need to cover your costs.
At Leifer Law Firm, we are Boynton Beach personal injury lawyers who help victims of serious accidents. Because personal injury is our life's work, we are fully dedicated to helping the clients we serve get full and fair compensation for their lost wages, medical bills, mental stress, property damage, and other financial and emotional losses.
If you have been sidelined by a personal injury, we can help you, too.
The Personal Injury Cases We Handle
Our Boynton Beach lawyers handle all types of personal injury cases. Unfortunately, accidents can happen in just about every way imaginable—and even in ways no one could have predicted.
However, there are certain kinds of accidents that tend to happen more often than others. Our lawyers are here to help in the following types of personal injury cases:
Car Accidents. Did you know there are over 10 million car accidents in this country every year? Thousands of auto collisions occur each day. When you're involved in one, however, it is anything but routine. If you have been hurt in a car accident, you need an experienced Florida auto accident lawyer on your side from the start.
Traumatic Brain Injuries. Injuries that involve the brain can forever change an accident victim's life. If you have suffered any type of traumatic brain injury, you may require medical care for decades. The TBI lawyers at Leifer Law Firm have earned a reputation for winning millions of dollars for clients who have suffered brain injuries.
Spinal Cord Injuries. Every function of the body depends on the spinal cord. When an injury damages the spine or spinal cord, even everyday activities like taking a shower or tying your shoes can be a challenge.
In these cases, accident victims deserve to be compensated for the drastic change in their quality of life. They are also entitled to receive money for the affect their injury has on their mental health, as well as their family's well-being.
Workplace Accidents. Getting hurt on the job can be incredibly scary. You're physically hurt, but you're also understandably worried about keeping your job and continuing to earn a paycheck. We assist Florida workers with workers' compensation claims, from the initial application all the way to filing an appeal. You are entitled to workers' compensation benefits. We make sure you get the money you deserve.
Our Boynton Beach personal injury attorneys also handle many other types of personal injuries, including medical malpractice, premises liability, truck accidents, nursing home abuse, and wrongful death. Call us to learn how we can assist you with your case.
Call Now to Speak to a Boynton Beach Personal Injury Lawyer
Personal injuries affect nearly every part of a person's life. If you have been hurt in an auto accident, slip and fall, work-related accident, or any other type of case, protect your legal rights by getting an experienced Boynton Beach personal injury lawyer on your side as soon as possible. Call The Leifer Law Firm today to discuss your case.