Florida Jury Orders Wal-Mart To Pay $2 Million In Slip-And-Fall Case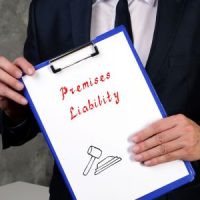 Every store owner knows–or should know–that they have a legal responsibility to keep their premises in reasonably safe condition for their customers and other invited guests. This means that if the store fails to exercise reasonable care, and someone is injured in a preventable accident, the owner can be held liable for monetary damages to the victim.
Those damages can quickly add up. For example, a federal jury sitting in Orlando recently awarded a $2 million personal injury judgment to a woman injured in a slip-and-fall accident at a Wal-Mart store. According to reports, the jury deliberated less than two hours after sitting through seven days of testimony and arguments.
The original lawsuit, filed in Florida state court in 2019, said the plaintiff was injured in an accident that took place on November 11, 2016, at a Wal-Mart store in Orange County, Florida. The complaint said the plaintiff slipped on some liquid that had leaked from a cooler onto the floor of the store. The plaintiff alleged that Wal-Mart was negligent in "failing to maintain or adequately" maintain the floor, thus creating the hazard that led to her fall. More to the point, the plaintiff said she sustained serious injuries and economic losses as a result of the accident.
Wal-Mart had the case removed from state to federal court. This is a common defense tactic in personal injury cases. Federal courts have jurisdiction over state-law cases where the plaintiff and defendant are legal residents of different states. Defendants–especially corporate defendants–often think that federal courts will be more favorable towards their position.
But that is not always the case, as demonstrated here. The jury found that Wal-Mart was 100 percent liable for the plaintiff's accident and resulting injuries. The jury further calculated the plaintiff's economic losses at $150,000–to cover her medical bills and lost wages–and an additional $1,850,000 for her pain and suffering, for a total judgment of $2 million. The plaintiff may also seek a separate award of attorney's fees and court costs from the judge. Wal-Mart could also file an appeal of either the verdict and liability and/or the amount of damages awarded.
Speak with a Florida Personal Injury Lawyer Today
Premises liability cases like the one described above can prove quite successful for a plaintiff. But these lawsuits are never quick or easy. Corporate defendants have substantial resources at their disposal to fight slip-and-fall cases. So even when a plaintiff prevails, it may take months or years for the process to run its course.
The best thing you can do to improve your chances of success is to work with an experienced Boca Raton premises liability attorney who can review your case, advise you of your options, and provide you with zealous representation in court. Contact Leifer & Ramirez today to schedule a free consultation with a member of our team.
Source:
storage.courtlistener.com/recap/gov.uscourts.flmd.373228/gov.uscourts.flmd.373228.1.5.pdf