Think Your IVC Filter is Safe? Read Why You Might Be a Victim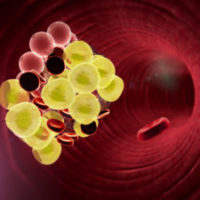 The medical device community is constantly working on new treatments and devices that help to alleviate a wide range of concerns across the field of medicine.
That being said, not all of these devices are safe, and sometimes medical device manufacturers could bear responsibility if a patient or individual is injured due to a defective product design.
Tens of millions of individuals living in the United States live with medical devices in their bodies such as heart defibrillator, surgical mesh, artificial joints or even an IVC Filter.
Many individuals who have these devices inside assume that somebody at some point in time conducted the proper testing in order to determine a particular device was both safe and effective.
The Scary Truth…
Unfortunately, however, this is not something you should count on with every medical device. High risk devices like implants may still be brought to market if they have not gone through the proper testing.
Although the Food and Drug administration has established guidelines on how a device should be tested before it is sold and distributed to doctors, consumers shouldn't always rely on this as the be all and end all of safety.
The rush to push a product to market may lead to long-term safety concerns. The scary truth is that many medical devices are not tested comprehensively before they come on the market.
Unfortunately, for the patients who end up suffering serious injuries or even paying for their life as a result of a defective device, this is a disheartening commentary on the lack of safety in this regulatory procedure.
Victims of Defective Medical Devices
Individuals who suffer at the hands of a medical device that wasn't safe may learn this all too late. They may have sustained serious pain or other injuries and the worse situations are patients who will never fully recover from these dangerous experiences.
Let's look at the IVC Filter case as an example of a defective medical device that has caused a number of safety concerns, complications, and even deaths over the last ten years.
Watch this video on the IVC Filter for more information.
Sadly, it is all too often that the patients who raise concerns and share their horror stories about a defective medical device that get attention from the media and the public. These injured patients may reach out to their physicians, and slowly word will spread about a questionable device.
Even in the best case scenario, someone who has been seriously injured by a defective medical device may have to file a complaint several times or wait many months before the FDA begins an investigative procedure.
From Complaint to Recall: Is the Process Too Slow?
During the time between when the patient experiences the problems and the FDA has any consequences for the device manufacturer, that device is likely still being sold and implanted into other individuals.
In recent years, government scrutiny of these regulatory approvals and the testing done on these devices has increased significantly as a result of so many patient and doctor complaints about devices that are unsafe being sold and implanted.
The individuals who come forward and share their stories frequently do so in an effort to get the manufacturer to go back to the drawing board or pull the product from the market. Many times this doesn't happen until months or even years after the initial dangerous incident has occurred.
Read more about reporting a problem with a medical device to the FDA here.
What If I Was Injured By a Medical Device or an IVC Filter?
If you or someone you know has been a victim of a dangerous medical device, you can take your future into your own hands by consulting with an IVC Filter injury lawyer.
No one should have to suffer because a medical device wasn't properly tested and cleared before going to market. But you can help prevent the creation and marketing of items like this as well as potential injuries in other patients by speaking to an IVC Filter injury attorney sooner rather than later.
If You Have an IVC Filter Implant, Then Speak to a IVC Filter Injury Lawyer
If you have already been hurt, you have grounds to fight for a compensation for your injuries. In any case, you should get legal advice about your next steps and determine what is most appropriate for you.
Too many patients pay the price in terms of lifelong injuries and pain because of a dangerous medical device that perhaps never should have come to market to begin with.
You can help stop this negative behavior after consulting with an IVC Filter injury lawyer. You are not alone if you're concerned about a defective device that has left you with injuries or pain; you need to discover the true extent of the problem and reach out to a knowledgeable defective device lawyer as soon as possible.
Visit here to learn more about how an IVC Filter injury lawyer can help you today.