Motorcycle Accident Lawyers Boca Raton
Boca Raton, Fort Lauderdale and West Palm Beach Offices serving all of Florida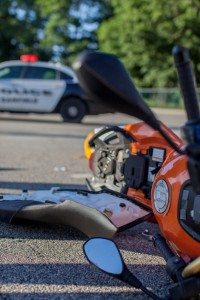 Motorcycle Accident Lawyers Boca RatonA motorcycle accident is likely to occur more often than a car accident, simply because of the inherent danger riding one creates. Motorcycles lack the same safety features of a car, including air bags, which means accidents on these bikes are much more devastating.
Car and truck drivers alike do not see motorcycle riders as easily as they should, and most do not even look for them on the road. It is not uncommon for a motorcycle rider to encounter bullying from vehicles and trucks who feel they shouldn't share the road with people on bikes. Also, hazardous weather or even poor road conditions can lead to fatal crashes.
Leifer Law Firm representing injured motorcyclists and their families in personal injury and wrongful death claims. If you have been involved in an accident while driving motorcycle and don't know what to do, call our Boca Raton motorcycle accident attorneys now at 561-440-7697, when you call us you will also get free case reviews with an expert attorney.
We have following locations to serve you:
Boca Raton
Delray Beach
Pompano Beach
West Palm Beach
Common Causes of Motorcycle Accidents
There are a few reasons a motorcyclist may find themselves in an accident, but the most common include:
Lack of riding skills and/or experience
Failure to appreciate the operations of the bike
Unable to understand the limitations of the motorcycle
Failure to use precaution while driving
Failure to use defensive driving
Lack of cornering or braking capabilities
Head-on collisions with vehicles
Speeding
Cars or trucks not looking out for motorcycles
Lane splitting
Hitting fixed objects
Operating a motorcycle while under the influence of drugs or alcohol
Road hazards
Read more : About Common Causes of Motorcycle Crashes.
Not all motorcycle accidents are caused by driver negligence as sometimes the motorcyclist is to blame. But, the driver of the other vehicle involved could be partially at fault even if they didn't impact the motorcycle.
Motorcycle Injuries are More Severe than Car Accident Injuries
Because a motorcycle doesn't offer any protection for its rider, the accident often results in much more serious injuries. These injuries can even be life-threatening.
There are plenty of riders in Florida who choose to not wear a helmet, so it is no surprise that brain injuries are common with motorcycle accidents.
Some other common motorcycle injuries include:
Traumatic brain injury
Head injuries
Facial disfigurement or fractures
Road rash
Burns
Paralysis
Broken bones and fractures
Cuts and lacerations
Bruises
Loss of limbs
Pelvic damage
Internal organ damage
Death
What to do After a Motorcycle Accident
After an accident, you may find yourself confused about your rights or unsure what you should do. Most likely you will be dealing with extensive (and very costly) medical treatments and even surgeries to recover.
You most likely will suffer from some sort of head injury, which could be permanently disabling. In severe cases, you could suffer from brain injuries that leave you permanently disabled or may even leave a victim in a life-long critical state.
If you or a loved one has been involved in a bike accident, you need to act just as you would after any other type of accident.
If you are able to get up, check on other accident victims and make sure everyone is safe.
Get yourself to safety and notify the authorities. Whatever you do, try to get away from the road, if at all possible.
Assess your own injuries and go to the hospital if emergency personnel require you to.
Seek medical attention right away for your injuries.
Report the accident to your motorcycle insurance carrier as soon as you can or have a loved one do it for you.
Contact a motorcycle injury attorney.
Read more : About 4 Crucial Things to Do Immediately After a Motorcycle Accident.
Motorcycle injuries are catastrophic. Most people who survive usually endure a long road to recovery. They may need rehabilitation, physical therapy, multiple surgeries and they may be disabled. Not only will you miss work now, but you could miss work in the future or never be able to work again because of your injuries.
Hire Motorcycle Accident Lawyers Boca Raton
If you have been injured in a bicycle accident, there are steps you must take to get justice. In order to receive compensation, you will need to prove the person who caused the accident was negligent.
First, you should contact an experienced Florida motorcycle accident attorney who specializes in motorcycle crash cases. The lawyer will discuss the case with you, gather evidence, and help you understand your rights to compensation.
Next, the legal team will work with you and insurance companies to come to a settlement. If a settlement cannot be reached, the attorney may sue the negligent driver in civil court to get the compensation you need.
If you or a loved one has been injured, contact Boca Raton motorcycle accident lawyers at Leifer Law Firm. We offer free consultations and can help you with your accident while driving motorcycle case in Boca Raton and all of Florida. There is no obligation for meeting with us and you do not pay unless we win your settlement – Contact us now.
Motorcycle Accident Safety Tips
Motorcycle Accident FAQs
What are the main factors that insurance companies consider when they are evaluating my injury claim?

How much is my case worth?
What is Uninsured Motorist (UM) coverage?