Is A Hotel Liable For Failing To Stop Sex Trafficking On Its Premises?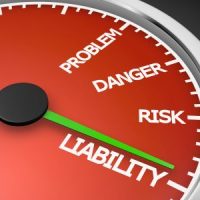 Premises liability cases are most commonly associated with slip and fall accidents. But a property owner can be held legally responsible for any "dangerous condition" on their property that causes injury to a lawfully present guest. Could this include illegal activity that injures someone?
An ongoing federal lawsuit in Fort Myers addresses this question in an interesting way. The original plaintiffs in this case, SY v. Best Western International, Inc., are two women who alleged they were the victims of sex trafficking between 2013 and 2016. The defendants were various hotels where the sex trafficking allegedly took place. The two lawsuits were transferred from state to federal court, and the judge later severed the two plaintiffs' respective cases.
In the case at issue here the plaintiff, identified as S.Y. in court records, specifically alleges that she was a "victim of continuous sex trafficking" that took place at a specific hotel in Naples, Florida, that is owned and operated by the defendants. The lawsuit alleges violations of federal sex trafficking laws, as well as personal injury and premises liability claims under Florida law.
In June 2021, U.S. Senior District Judge John E. Steele denied the defendants' motion to dismiss S.Y.'s complaint. With respect to the state-law premises liability claim, Judge Steele first had to decide if the plaintiff complied with Florida's statute of limitations for personal injury cases, which is four years. As noted above, the plaintiff alleged the sex trafficking on the defendant's property occurred between 2013 and 2016. She filed her lawsuit in 2019, however, which the defendants said should at least bar any claims arising from conduct on or before 2015.
But given the plaintiff's allegation that she was a "repeat victim of sex trafficking," the judge said the "continuing tort doctrine" applied. This rule provides that when a tort is ongoing, the four-year clock does not begin to run until the "the last element constituting the cause of action occurs." Since the plaintiff said the sex trafficking stopped in 2016, her 2019 lawsuit was timely filed.
Regarding the premises liability claim itself, the defense raised several arguments for dismissal that Judge Steele rejected. One notable argument involved the plaintiff's claim for "negligent rescue." Essentially, the plaintiff maintains the defendants had a duty to "to make safe a dangerous condition at the [hotel] and to rescue their hotel guests, specifically Plaintiff S.Y., from the peril they created." Judge Steele noted that under the common law, a person typically has no duty to "rescue a stranger" from criminal activity. But there is an exception for "innkeepers," i.e. hotel operators, to render aid to guests they know–or have reason to know–are ill or injured. On that basis, Judge Steele said the plaintiff could proceed with this claim.
Speak with a Florida Personal Injury Lawyer Today
If you have been injured on a commercial property due to the negligence or misconduct of the owner, you have the right to take legal action and seek financial compensation. To speak with a knowledgeable Boca Raton premises liability attorney, Contact Leifer & Ramirez today to schedule a free consultation.
Source:
scholar.google.com/scholar_case?case=10327283286478942811