Understanding The Florida Crash Report "Privilege"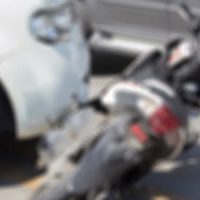 It is always advisable to contact law enforcement following a traffic accident. Even if no criminal activity, such as drunk driving, is suspected, a police officer can still take down statements from people at the scene and prepare an official accident report. Under Florida law, any statements made in connection with a crash report are made "without prejudice to the individual so reporting." In other words, anything you say to the officer taking the report cannot be used for or against you as evidence in any subsequent trial, such as a personal injury lawsuit.
This is sometimes referred to as a "crash report privilege." But this is not entirely accurate. As the Florida Second District Court of Appeals explained in a 2019 decision, Anderson v. Mitchell, current state law,
does not create a true privilege precluding the disclosure of statements of individuals involved in an accident for the purpose of completing a crash report. Instead, it is a law of admissibility that precludes the use of these statements at trial.
So the parties to a personal injury lawsuit can still seek to obtain copies of a police crash report during pre-trial discovery. And they can also question other police officers who may have analyzed or assessed the report.
Judge Refuses to Dismiss Wrongful Death Case Involving Fatal Motorcycle Accident
This issue came up in a more recent wrongful death lawsuit, Whisenant v. Nelson, currently pending before a federal judge here in Florida. This case involves a fatal motorcycle accident. The victim was riding his motorcycle when it collided with a vehicle operated by the defendant. The victim's estate alleges the driver's negligence caused the accident.
As is common practice in these cases, the defendant filed a motion for summary judgment. The defense maintained the "undisputed" facts show the victim caused the accident through reckless operation of his own motorcycle. The judge denied that motion, however, noting that the evidence regarding causation and liability was, in fact, in dispute.
The defense motion appeared to hinge on its belief that the testimony of a key expert witness–the traffic homicide detective who led the post-accident investigation–was inadmissible. Among other reasons, the defendant cited the crash report "privilege."
But as the judge explained, the privilege, such as it were, "does not exclude consideration of [the detective's] testimony because he did not pen the onsite crash report or take statements at the scene of the crash." Indeed, the detective was only assigned to the case after the on-site officers completed their initial report and cleared the accident scene. His testimony regarding the investigation that followed was therefore admissible as evidence.
Speak with a Florida Motorcycle Accident Lawyer Today
If you have lost a loved one in an accident, it is important to seek out timely legal advice from an experienced Delray Beach wrongful death attorney. Contact Leifer & Ramirez today to schedule a free initial consultation.
Source:
scholar.google.com/scholar_case?case=15905448802845570870