Family Of 14-Year Old Killed In Icon Park Accident Files Wrongful Death Lawsuit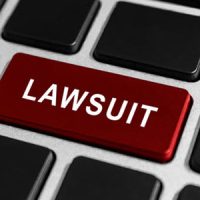 Florida is famous for its amusement parks. Unfortunately, not everyone has a good time. Some people end up suffering serious injuries–or are even killed–due to negligently designed or maintained park rides.
You may have seen the recent news headlines surrounding the death of 14-year-old Tyre Sampson. In March of this year, Sampson died after being ejected from a ride at an Orlando theme park. Sampson's family has now filed a wrongful death lawsuit in Orange County Circuit Court against a number of defendants whose actions allegedly contributed to the young man's untimely death.
Lack of Seat Belts, Improper Adjustments to Free Fall Ride May Have Led to Teen's Death
Sampson died while a guest at Icon Park in Orlando. The park features what the lawsuit described as "the world's tallest free-standing drop tower standing at 430 feet." The ride is designed to take patrons to the top of the tower. At that point, the ride tilts forward 30 degrees and "free falls several hundred feet at speeds of more than 75 miles per hour." The sudden stop generates g-forces exceeding that of a space shuttle take-off, the lawsuit noted.
On the day in question, Sampson went on the free fall ride. During the 430-foot fall, he was ejected and "fell at least a hundred feet to his death." While Icon Park's ride had over-the-shoulder harnesses to protect riders, the lawsuit alleged there were no seat belts, which were commonly used in attractions of this type. The lawsuit added that it would have only cost a few hundred dollars to install such seat belts.
In addition to challenging the lack of seat belts, the lawsuit also alleges the various defendants were negligent in failing to warn Sampson–who was 6-foot-2 and weighed 380 pounds–of the potential risks of this particular ride. (The free fall ride was apparently considered unsafe by the manufacturer for anyone who weighed more than 287 pounds.) Indeed, the lawsuit alleged that the park had neglected its duty to "properly train its employees and agents as to height and weight restrictions applicable to riding certain amusement park rides."
Florida officials recently released a report on this accident, which found that "manual adjustments were made to the seat" that Sampson was using at the time of his death. Essentially, these "adjustments" allowed one person to use two seats, even though that meant the rider was not properly secured. According to news reports, it is still not clear who authorized these adjustments.
Contact a Florida Wrongful Death Attorney Today
Losing a child is always tragic. And when a child's death was caused by the negligent acts of others, the family members understandably wish to seek justice against all responsible parties. An experienced Boca Raton wrongful death lawyer can help guide you through these difficult times. Contact Leifer & Ramirez today to schedule a free consultation with a member of our team.
Sources:
ksdk.com/article/news/local/tyre-sampson-wrongful-death-lawsuit/63-784d2ec2-fcfe-4f16-b466-fa37ba0443f7
ksdk.com/article/news/local/new-report-adds-pain-mother-teen-who-fell-to-death-tyre-sampson/63-327f0adb-413b-451d-b306-58291837db4d