The Recent Appellate Case Clarifying Whether Private Hotels Have to Provide Lifeguards at Pools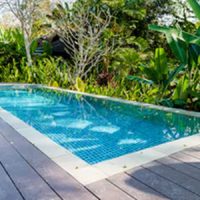 Here in Florida, outdoor pools continue to be used long after the intense heat of summer gone. And while pools are a source of year-round fun for both residents of the Sunshine State and those who visit from other states and countries, pools also have the potential to be a significant source of danger.
How Dangerous Can Pools Be?
According to the Centers for Disease Control and Prevention (CDC), about ten people die from unintentional drowning in this country every single day, to include in pools. Statistics concerning non-fatal injuries are just as alarming. The CDC also reported that more than half of drowning victims treated in emergency departments require hospitalization or transfer for further care, compared with a hospitalization rate of just six percent for all unintentional injuries. Additionally, these nonfatal drowning injuries can cause severe brain damage that may result in long-term disabilities such as memory problems, learning disabilities, and permanent loss of basic functioning that leaves the victim in a permanent vegetative state.
Because the consequences of pool accidents can be so severe, it is clear why there are laws in place to protect those who use them. While there are required legal standards for individuals who own pools, commercial establishments like hotels are held to even higher standards than owners of residential pools. However, what this standard includes is not always clear. One such issue was recently before a South Florida appellate court.
What Recent Appellate Case Debated a Standard for a Private Hotel Pool?
In Kamal-Hasmat v. Loews Miami Beach, the Third District Court of Appeal addressed the issue of whether a hotel has a duty to post a lifeguard at its pool. That case was brought by the late wife of a man who had, tragically, drowned in a hotel swimming pool in December 2013. As the representative of his estate, she maintained among other assertions that a private hotel in Florida has a legal duty to hire professional lifeguards to supervise its swimming pool, and as the hotel in that case had failed to do so, it was responsible for her late husband's wrongful death.
The appellate court disagreed and instead held that the trial court had correctly concluded that Florida law does not impose a legal duty on the owner or operator of a private hotel swimming pool to provide a lifeguard for the protection of its guests, even though it does impose legal requirements for professional lifeguards who are hired to supervise a private hotel swimming pool. In so deciding, the court rationalized that the risks and dangers inherent in swimming in a pool at which no lifeguard is in attendance are open, obvious, and known.
Have You or a Loved One Been Injured in a Pool Accident?
If you have been injured in a pool-related accident that you suspect occurred because of the pool owner's negligence, you may have legal rights whether the accident occurred at the home of an individual or at a hotel or resort. Proving negligence in these complex situations can be difficult, but an experienced attorney can help you explain the law and your rights so that you can recover damages for your injuries. As the South Florida premises liability attorneys at Leifer & Ramirez, we have decades of experience helping victims just like you receive compensation for their injuries and losses. Reach out today to find out how we can help you.
Resource:
cdc.gov/homeandrecreationalsafety/water-safety/waterinjuries-factsheet.html