Can I File a Wrongful Death Lawsuit If the Killer Was Already Charged with a Crime?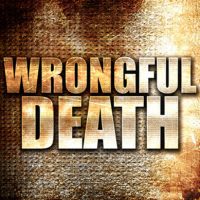 In the United States, our legal system draws a clear distinction between civil and criminal cases. In a criminal case, the state prosecutes a person accused of breaking the law. With a civil case, by contrast, the victim sues someone who has allegedly wronged them.
Of course, certain events may give rise to both a civil and criminal case. Let's say a drunk driver strikes and kills a pedestrian. Under Florida criminal law, this can be prosecuted as vehicular homicide, a second-degree felony. If the driver is tried and convicted, they face up to 15 years in prison and a $10,000 fine.
But the victim's estate could also file a separate civil lawsuit. Known as a wrongful death action, this is a special type of personal injury claim brought on behalf of the estate and any surviving heirs, such as a spouse or children of the victim. When a wrongful death lawsuit is successful, a jury can order the person responsible for the victim's death to pay monetary damages.
How Wrongful Death Lawsuits Differ from Criminal Homicide Cases
You might be wondering how you can have two separate lawsuits based on the same event. But an important consideration here is that the civil and criminal legal systems require different standards of proof. In a criminal trial, the prosecution must prove the defendant's guilt "beyond a reasonable doubt." This is by design a high bar.
With a wrongful death lawsuit, however, the burden of proof is the same as any other civil case, a standard known as the "preponderance of the evidence." Basically, this means that the plaintiff–the estate filing the wrongful death lawsuit–need only show it was more likely than not that the defendant's actions caused the victim's death.
So it is entirely possible that a person can be acquitted of a crime in connection with the defendant's death–because the prosecution could not overcome reasonable doubt–yet still be held liable for civil damages to the victim's family due to a preponderance of the evidence.
And even when a defendant is convicted of a crime and sent to jail, that is no guarantee that the victim's family will receive compensation. Florida law does allow judges in criminal cases to order restitution as part of a defendant's sentence. But this is not a substitute for a wrongful death lawsuit. For one thing, there are certain types of damages available in a personal injury case that are simply not possible with restitution.
Contact a Boca Raton Wrongful Death Lawyer Today
If you have lost a loved one due to a criminal act, you need to act promptly to preserve your legal rights. Unlike a criminal murder indictment, where there is no statute of limitations, there is a strict two-year time limit for an estate to file a wrongful death lawsuit. So if you are interested in holding the negligent party accountable in civil court, you should speak with a qualified Boca Raton wrongful death attorney as soon as possible. Contact Leifer & Ramirez today to schedule a consultation.