5 Common Mistakes South Florida Drivers Make Following a Car Accident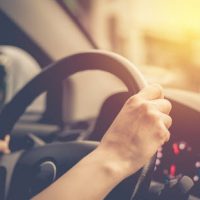 A car accident is a sudden occurrence that often leaves the participants unsure what to do next. Unfortunately, such hesitation and uncertainty often leads to easily avoidable mistakes that can later jeopardize their ability to receive compensation from a negligent driver. Here are just a few of the mistakes we have seen clients make when dealing with the aftermath of an auto accident.
They Do Not Call the Police
When someone is involved in a "fender bender," their first instinct is often to write the accident off as no big deal. They certainly do not think about calling the police. After all, if no crime was committed, why involve law enforcement?
The answer to that question is simple: A police officer can prepare an official accident report. This can provide critical documentation for your insurance company or, if necessary, an attorney you hire to pursue a personal injury lawsuit. At a minimum, a police report will contain official statements from any witnesses or participants at the scene, which can be helpful if the other driver later tries to change their story.
They Leave the Scene Without Speaking to the Other Driver.
Under Florida law, you must provide "reasonable assistance" to another motorist following an auto accident where you were involved. If you simply leave without even speaking to the other driver, the police could arrest you for fleeing the scene of an accident. More to the point, you also need to exchange basic information with the other driver, including your names, addresses, and insurance information.
They Do Not Take Pictures.
In complex accident cases, an attorney may retain an expert witness to prepare a detailed reconstruction of what happened. But in most normal personal injury claims, the best evidence comes from the people at the scene taking pictures with their smartphones. You should always take pictures of any cars involved in the accident, particularly when they show the relative position of the vehicles at the point of collision. This way, if there is any dispute as to what happened, you will have solid photographic evidence to back up your account.
They Do Not Contact Their Insurance Company.
This should go without saying, but if you are ever involved in a car accident, no matter how minor, you need to promptly inform your own insurance company. Most insurance policies contain language allowing the insurer to disclaim coverage if they are not notified within a "reasonable" period of time following an accident. And given that Florida is a no-fault state–i.e., your insurer is typically responsible for paying your own damages–failing to contact your insurance company will only hurt you in the end.
They Do Not Contact a Qualified Boca Raton Personal Injury Attorney.
No-fault damages are not always sufficient to compensate an accident victim for all of their damages, particularly if death or serious injury results. In these more serious accident cases the victims and their families need to work with an experienced Boca Raton auto accident lawyer who can represent them when dealing with insurance companies and the other driver.
If you have been involved in an accident and need legal advice, contact Leifer & Ramirez today to schedule a consultation.