Are Police Officers Legally Responsible For A Detainee's Suicide?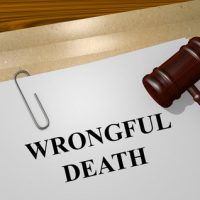 Wrongful death claims arise when a person dies due to the negligence of another party. Private persons and corporations may be sued for wrongful death. But when the death was the result of action–or inaction–by government officials, particularly law enforcement, the rules are somewhat more complicated.
Federal and state law confer what is known as "qualified immunity" to law enforcement officers. What this means is that you cannot sue an officer personally unless they violated a "clearly established" constitutional right of the victim. Florida law further clarifies that the officer must act "in bad faith or with malicious purpose or in a manner exhibiting wanton and willful disregard of human rights, safety, or property."
Federal Court Denies Immunity to Jail Guards in Wrongful Death Lawsuit
A recent decision from the U.S. 11th Circuit Court of Appeals illustrates the bar that a plaintiff must clear to pursue a wrongful death case under these restrictions. The victim in this case, Turner v. Phillips, died by committing suicide while in police custody. Police in Florida arrested the defendant in 2018 on minor drug charges. While headed to jail for pre-trial detention, the victim told officers "that he would kill himself if he were incarcerated."
Although the victim was initially placed in a special "suicide-precaution dorm," he was later moved into the jail's general population while awaiting trial. A couple weeks later, the victim asked to speak with the jail's medical staff. A nurse examined the victim and referred him to the jail's mental health coordinator. An hour later, after the victim returned to the general population, an officer–one of the defendants in this case–found the victim "slumped over" and "unresponsive."
The officer placed the defendant in a shower room and left him there. The victim started to fashion a noose using his pants before another inmate talked him out of committing suicide. Another officer (and another co-defendant) was monitoring the room remotely and also thought the victim was attempting suicide. But the co-defendant officer allegedly talked him out of doing anything, convinced the victim was simply seeking attention.
He was not. A few hours later, the victim hung himself. The victim's brother subsequently filed a wrongful death lawsuit against the two officers and several other parties. The officers moved to dismiss the case against them on qualified immunity grounds.
Both the trial court and the 11th Circuit declined to do so. The appellate court explained that all persons held in jail pending trial have a constitutional "right to be protected from self-inflicted injuries, including suicide." A law enforcement officer violates this right by exhibiting "deliberate indifference" to a detainee's suicide. Put another way, if the plaintiff can prove that the defendants knew there was a "strong likelihood" that a detainee will harm himself yet they disregarded that risk through conduct beyond "gross negligence," those defendants can be held liable for the detainee's wrongful death.
Speak with a Florida Wrongful Death Lawyer Today
If you have lost a loved one through the reckless, negligent, or criminal acts of others, you have the right to demand answers in court. An experienced Boca Raton wrongful death attorney can provide you with invaluable guidance and representation. Contact Leifer & Ramirez today to schedule a free consultation.
Source:
scholar.google.com/scholar_case?case=3509642976470744958