How Is A Wrongful Death Lawsuit Different From A Personal Injury Claim?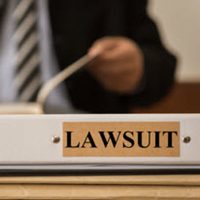 You will sometimes see the terms "wrongful death" and "personal injury" used interchangeably. That is not quite accurate. While a wrongful death lawsuit is, in many respects, a type of personal injury claim, they are in fact distinct legal concepts. With that in mind, here is a brief explanation of how the two types of claims differ.
Personal injury lawsuits are what the law considers a tort, i.e., a legal liability arising from the wrongful act of another party. Most accident-related lawsuits are torts. For example, let's say you are involved in a rear-end car accident. If you are injured–whiplash is common in such accidents–you could file a personal injury lawsuit against the other driver. If you can prove that the other driver's negligence caused the accident, you might be able to recover monetary damages for your personal injury.
Now let us consider a slightly different hypothetical situation. Suzanne was a passenger in a vehicle when it was struck by a drunk driver who sped through the intersection. Suzanne died as a result of her injuries. In this scenario, the executor Suzanne's estate could file a wrongful death lawsuit against the drunk driver.
As with any other personal injury case, a wrongful death claim is based on an alleged wrongful act by the defendant. The key difference, however, is that while a personal injury lawsuit is brought by the person who was injured, a wrongful death claim is brought by a deceased person's estate on behalf of their survivors, such as their spouse and children. In this context, any damages recovered by the estate would go to these heirs.
Understanding the Deadline to File a Personal Injury or Wrongful Death Claim
Wrongful death claims are governed by a specific Florida law that spells out certain requirements that can differ from normal personal injury cases. One critical difference is the statute of limitations. This refers to the legally mandated deadline for filing a particular kind of lawsuit. In Florida, personal injury claims have a four-year statute of limitations. So if you are injured in an auto accident, you normally have four years from the date of that accident to sue the negligent driver. In wrongful death cases, however, the statute of limitations is normally just two years from the date of the victim's death. (There are exceptions that can extend the statute of limitations in either a personal injury or wrongful death lawsuit, but the deadlines stated above are applicable to most cases.)
So regardless of the type of civil claim, it is imperative for the victim (or their family) to take prompt action to secure their legal rights. If you need to speak with a Boca Raton personal injury lawyer, Contact Leifer & Ramirez today to schedule a free initial consultation with a member of our team. We can review your case and advise you of your legal options moving forward.