What To Do After You Have Been Injured By A Drunk Driver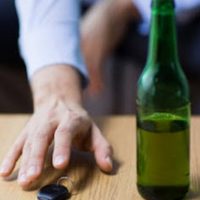 Despite the fact that we are all aware of the dangers of driving and many of us would never climb behind the wheel of a car while intoxicated, the reality is that many others continue to do just that which, unfortunately, continues to lead to tragic implications. According to the Centers for Disease Control and Prevention, one death occurs every 50 minutes due to motor vehicle crashes that involve an alcohol-impaired driver. In 2018 alone, there were more than 10,500 deaths due to drunk driving crashes. These grim statistics indicate that despite your efforts to avoid driving while intoxicated yourself, you can still become the victim of a drunk driving accident due to someone else's negligent or reckless actions. Therefore, everyone should understand the steps to take in order to help preserve your interests in the event that you find yourself involved in an accident with a drunk driver.
Call the Authorities

Sometimes people simply exchange insurance information after an accident before both parties leave. While this is never a good idea, it is an especially bad one when the other driver is intoxicated. The first thing you should do after your accident is call 9-1-1 and alert the authorities to both your accident and what you suspect to be the intoxicated state of the other driver. Wait for first responders to arrive and reiterate that you believe the other driver is intoxicated. Respectfully request that a police report be generated that, ideally, documents this intoxication.
Limit Your Interactions

A natural inclination after checking on your own state of health is to want to check on the other driver and any passengers in his or her vehicle. There is nothing wrong with offering needed help if you are physically able. However, it is still important to remember that your interaction with the other driver should be limited. Keep in mind that people who are under the influence of a mind-altering substance often act unpredictably. While you should obtain necessary identifying information about the driver and record the details of his or her insurance policy, you should also avoid engaging in any other unnecessary conversations.
Record the Other Driver With Your Phone

Almost everyone has a smartphone these days that includes a video camera. Use yours to record the behavior of the driver you suspect is intoxicated. You should take care to capture footage of any behavior that is questionable, erratic, or otherwise displays what is likely intoxication. While recording, ensure that your own safety isn't compromised. If possible, you should do so from the safety of your vehicle.
Turn to Us for Help.

As the South Florida drunk driving accident attorneys with offices in Boca Raton, Fort Lauderdale and West Palm Beach at Leifer & Ramirez, we have successfully represented many victims of drunk driving crashes and we have significant experience handling automobile accident cases. We understand how serious the implications of this kind of accident can be and we will do everything possible to help you hold the responsible parties accountable. We can evaluate the circumstances of your accident and ensure that you recover all of the compensation that you are entitled to. Contact us today to schedule a consultation.
Resource:
cdc.gov/motorvehiclesafety/impaired_driving/impaired-drv_factsheet.html
https://www.leiferlaw.com/what-you-should-do-if-you-are-involved-in-an-accident-with-an-impaired-driver/