Understanding Ramp-Related Car Accidents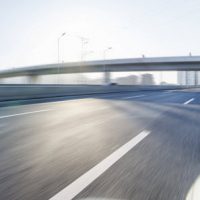 As published by the South Florida Sun Sentinel in a recent news story, the Interstate 95 northbound ramp to eastbound Oakland Park Boulevard was closed for more than three hours on a recent Friday because of a fatal crash. The early morning crash reportedly occurred when a vehicle collided with a pedestrian. The accident caused only minimal delays because of all the coronavirus-related closings and the substantial amount of people who are working from home.
The Risk of Accidents on Ramps

As noted in one scientific journal article examining ramp-related motor vehicle crashes, freeway entrance and exit ramp interchanges are the sites of far more crashes per mile driven than other segments of interstate highways. Despite this, the characteristics and circumstances of ramp crashes have been the subject of relatively little recent research. When combined with the fact that Florida is the location of approximately 400,000 car accidents annually, it is clear that nearly every motorist is at risk of being involved in a crash each time they get behind the wheel of a vehicle, and there's a good chance that such a crash could occur on a ramp.
Safety Tips to Help Prevent Accidents on Ramps
Always wear your seat belt. In the event of an accident, wearing a seat belt can literally save lives because this simple safety measure can keep you from being ejected from the vehicle or from being thrown into other objects in your car.
Make sure your car is in good working order. Ensure that the vehicle you drive is safe and reliable. Regardless of the age of your car, you should keep up with scheduled maintenance and have repairs done in a timely fashion.
Obey the speed limits. Simply put, speeding is a bad idea, especially when it comes to entry and exit ramps. By their nature, they curve and are at an upward or downward slope. That means that there is much less room for correcting an error if you are going too fast and suddenly need to avoid an accident.
Always obey traffic signs and signals. In addition to obeying speed limits, you should adhere to the other rules of the road. Entering or exiting a ramp means changing lanes, so it is important to alert other vehicles that you are about to do so by signaling.
Avoid distracted driving. Turn off or silence your phone while driving so that you minimize your chances of becoming distracted by phone calls and texts. In addition, avoid eating or drinking while driving.
Turn to a Legal Team You Can Depend On.

If you have been injured in a crash that was not your fault, you may be entitled to compensation under Florida law. This means that you may be able to recover damages for your lost wages, medical bills, and your pain and suffering. As the South Florida car accident attorneys with offices in Boca Raton, Fort Lauderdale and West Palm Beach at Leifer & Ramirez, we are dedicated to serving those who have been injured by the negligence of others. We understand the tragic and substantial life changes that can occur after an accident resulting in serious injuries and that is why we help accident victims hold the responsible parties accountable. Reach out for help today.
Resource:
sun-sentinel.com/news/transportation/fl-ne-fatal-crash-oakland-park-boulevard-20200320-ohnlqgwecbccjm2juzpcjpvvfy-story.html
https://www.leiferlaw.com/why-you-shouldnt-put-your-feet-on-the-dashboard/