What You Should Do if You Are Involved in an Accident with an Impaired Driver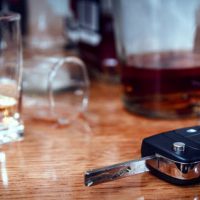 The Palm Beach Post recently reported that a man's blood-alcohol level was nearly three times the threshold for impairment when he struck and killed a motorcyclist last year. The fatal accident occurred when the Infiniti Q70 driven by the impaired driver collided with the victim's motorcycle as he reportedly attempted to make a left turn. The impaired driver apparently did not yield to the eastbound Kawasaki motorcycle driven by the victim. Sadly, the 39-year-old victim was taken to a West Palm Beach hospital where he tragically succumbed to his injuries that night.
In many cases, these kinds of tragedies are totally preventable. For example – in the incident outlined above, this was the fourth DUI for the man for since 2009. Why was his license not revoked until now? The good news is that if you are involved in a car accident with an impaired driver, you likely have options under the law. An experienced personal injury attorney can examine the facts of your case and help you understand how these options apply to you.
What Consequences Can Alcohol Use Lead to While Driving?

Unfortunately, statistics indicate that accidents involving alcohol occur more often than any of us would like to think about. For example, the Florida Department of Motor Vehicles reported that there were well over 5,200 accidents in 2016 in which the driver of the vehicle was under the influence of alcohol or drugs. Additionally, there were over 450 fatalities among the accidents that occurred. These accidents and the resulting injuries and fatalities are even bigger tragedies because drinking and driving is a willful action that is entirely preventable. Also tragic, there is a good chance that many of these accidents and the resulting injuries and deaths were too.
What Should You Do if You Are Involved in an Accident with an Impaired Driver?

While car accidents often trigger a range of unexpected emotions and physical consequences, this can be heightened in the case of being involved in one that is caused by a drunk driver. If you are in one of these accidents, you should understand that you should proceed even more cautiously than in the case of an accident with someone who is sober. After this kind of accident, undertake these steps:
Do not admit fault
Notify law enforcement officials immediately and obtain a copy of the accident report
Stay in your vehicle until authorities arrive if the other driver is acting erratically
If you can do so safely, take photos of the scene of the accident and record the other driver with your smartphone video camera
Seek medical treatment as soon as possible even if you think your injuries are minor
Document any medical care that you receive as well as the expenses, time missed from work, and travel
Have You or a Loved One Been Injured Because of an Impaired Driver?
Unfortunately, more can result from a drunken night than a hangover, and those consequences can trickle over to you when an impaired driver climbs behind the wheel. If you have been injured in an accident caused by a drunk driver, you may be able to receive compensation for your injuries. An experienced personal injury attorney can help you understand what your rights are and ensure they are protected. Fortunately, the South Florida drunk driving accident attorneys at Leifer & Ramirez have helped many car accident victims in similar situations pursue the compensation that they deserve during our 30 years of combined experience and we can help you hold the responsible parties accountable. Contact us today for help and we can begin helping you pursue the compensation you deserve.
Resource:
palmbeachpost.com/news/20190923/west-palm-police-motorist-in-dui-death-was-three-times-over-limit