What it Means if Your Car Is Totaled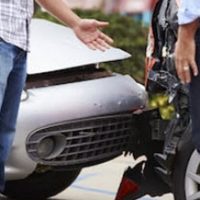 According to the South Florida Sun Sentinel, first responders recently had to airlift a 65-year-old man to a local hospital after he was found semi-conscious in his car, which was totaled in the crash. The man apparently lost control of his vehicle while on the northbound ramp of I-75 to westbound I-75 in Weston, causing him to crash his car into a tree. Fortunately, Sunrise Fire Rescue was able to rescue the man from his car using the "jaws of life," a common mechanical rescue tool used to cut doors, roofs and other metal.
Understanding the Consequences of Serious Property Damage
We have all driven by the many car accidents where there is a car that has suffered some damage, but appears at first glance to be restorable after a visit to an auto body collision shop. In contrast, most of us have also seen the more extreme end of this – the aftermath of an accident that includes a vehicle so mangled it is barely recognizable as being one. What you're looking at in this case is most likely a totaled car.
Generally speaking, a totaled vehicle is one that is damaged beyond repair which means that it could not realistically be fixed even in the most ideal circumstances. From the standpoint of the insurance company, the definition of a totaled car is taken one step further to include any vehicle in which the cost of needed repairs exceeds the current market value of the vehicle. In addition, an insurance company will deem a vehicle to be a total loss if it cannot be repaired safely or if state law requires the car insurance company to declare the car a total loss due to the type or extent of the damage. As emotionally and financially challenging as dealing with a totaled car often is, an insurance company can allow you to obtain compensation for a totaled car that is based on the value of the car before it was damaged.
Other Damages You May Be Legally Entitled To

In addition, the fact that your car was totaled means that if you were in it at the time of the crash, you have likely suffered injuries yourself. This is one of the reasons why it is imperative that you see a doctor if you were involved in a car crash, even if you think your injuries were minor or that you weren't injured at all. Afterward, reach out to an experienced personal injury attorney to find out your legal options for pursuing damages.
We Offer the Total Amount of Help You Need

If your car has serious property damage or you have suffered significant injuries as a result of what you suspect is someone else's negligent behavior, you need to work with a personal injury legal team who has substantial experience in car accident cases to make sure you get the recovery you deserve. As the dedicated Boca Raton car accident attorneys at Leifer & Ramirez, with offices in Boca Raton, Fort Lauderdale and West Palm Beach, we will be right here with you every step of the way of your journey. We will negotiate with the insurance company to get you reasonable compensation for the damages you are suffering from. In addition, we are not afraid to take your case to court if we cannot reach a fair settlement. Reach out to us today to begin.
Resource:
sun-sentinel.com/local/broward/fl-ne-weston-car-crash-jaws-of-life-20200823-uuxqvmhnave2lplla65qhgwawy-story.html
https://www.leiferlaw.com/what-you-need-to-know-about-parking-lot-accidents/