Understanding the Risks for Teen Bicyclists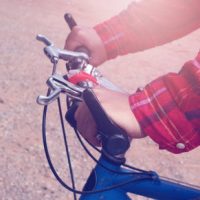 Sadly, Local 10 News recently reported that a teen bicyclist was killed in a hit-and-run crash in Bal Harbour early on a recent weekend evening. According to Miami-Dade police, the 14-year-old boy was crossing Collins Avenue around 6 p.m. when he was struck by a car traveling northbound. Authorities have asserted that the driver fled the scene of the accident instead of stopping as required by law. The vehicle has been publicly identified as a silver 2018 KIA Optima sedan with windshield and right-front end damage and investigators are asking for help locating a 24-year-old woman who has been deemed one of the subjects involved in the fatal collision.
The Extent of the Potential Danger
Allowing a teen to ride his or her bicycle can seem like a great idea that has many perks. In addition to being a great form of exercise, this can be an ideal first step toward your teen gaining some independence and being able to travel without you. The unfortunate downside to this is that bicycles sometimes unexpectedly come into contact with cars. And when a collision occurs, bicyclists of all ages face serious risk of serious personal injury or death despite the fact that adults are more likely than children to die in a bicyclist-motor vehicle crash.
Prepare Your Teen for Reacting to an Unexpected Accident

Before ever hitting the road, you should ensure that your teen has a properly fitting helmet which can be measured, fit and purchased from a local bicycle shop. In addition, communicate that if your teen is involved in an accident while riding, he or should:
Call 9-1-1 and wait for help
Get needed medical attention
Take pictures of the scene of the accident if possible
Helping Your Teen Hold the Responsible Parties Accountable

If a child you love was injured while riding a bicycle because of someone else's negligence, you may be able to help him or her pursue compensation for the injuries they have injured such as:
The cost of medical treatment, including any necessary future medical treatment;
Pain and suffering compensation or other non-economic amounts;
Depending on the extent of the injuries, compensation for the loss of quality of life; and
In the most egregious cases where it can be proven that significant negligence was involved, punitive damages.
For the best chance of receiving the compensation your teen needs and deserves, you should speak with a personal injury attorney today.
You Can Place Your Trust in Us

Watching a child you love suffer is never easy to do, and it's even harder when he or she has only been injured because of someone else's negligent behavior. Many parents and caregivers in this situation choose to preserve their teen's present and future interests by pursuing a personal injury claim. Should you find yourself needing to choose a personal injury attorney on your teen's behalf, you should make sure you turn to someone with experience and integrity to represent their interests. As the South Florida bicycle accident attorneys at Leifer & Ramirez, with offices in Boca Raton, Fort Lauderdale and West Palm Beach, we have the knowledge and dedication you can rely on when entrusting us with a matter concerning your child. Contact us today to begin discussing how we can advocate for the teen you love.
Resources:
nsc.org/safety-first-blog/bicycle-safety-statistics-may-surprise-you
local10.com/news/local/2020/08/23/police-looking-for-woman-wanted-in-connection-with-teen-bicyclist-hit-and-run/
https://www.leiferlaw.com/may-was-national-bike-month-safely-sharing-the-road-as-bicyclists/