What You Need to Know About Parking Lot Accidents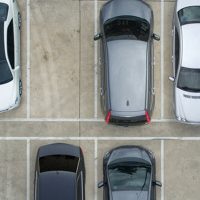 Most of us are likely aware that despite our best efforts, we could find ourselves involved in one of Florida's many car accidents while traveling along one of the state's scenic roadways. However, in contrast with collisions that occur while a vehicle is traveling, accidents can actually occur while a car is not moving at all and is in fact parked in a parking lot. And while in many cases, parking lot accidents occur at low speeds and therefore tend to result in more damage to property than people, this is not always the case and there are times when serious injuries or fatalities occur.
The Risks of Parking Lots  
Parking lots may deceptively seem calm and safe in contrast with some of Florida's highways, but statistics unfortunately indicate otherwise. According to the Insurance Institute for Highway Safety, 20 percent of all auto accidents happen in commercial parking lots. In addition, the National Safety Council has indicated that the actual number of incidents is probably higher than publicized numbers indicate as many fender-benders go unreported, meaning that parking lots are even riskier than we know.
Common Parking Lot Accident Scenarios
A driver fails to obey a stop or yield sign
Two drivers back out at the same time
One driver backs out of a parking space into second vehicle that's passing by
Two cars vying for the same space collide
A driver backs out of a parking space into a pedestrian
A driver pulls forward out of a parking spot into a lane of traffic without ensuring it's safe to do so
Determining Fault for Parking Lot Accidents
Figuring out which party is liable in any situation can be a trying task. The advantage with an accident that occurs in a commercial parking lot is that many parking lots have surveillance cameras for security purposes that may have recorded the accident as it happened. This can be pivotal neutral evidence that later helps you prove another party was at fault. In addition, commercial parking lots often have large numbers of visitors which means that there is a good chance someone witnessed the accident whose account can be used to verify your assertions. However, even in what seems like a straightforward case, it can be extremely difficult to prove that things happened the way you say they did. Anyone who has been injured in a Florida parking lot accident should therefore contact an experienced personal injury attorney as soon as possible.
Don't Settle For Less Than You Deserve After a Parking Lot Car Accident
If you've been hurt or suffered property damage after being hit by another driver in a parking lot, you may be considering filing a personal injury claim to help you recover a settlement for your accident and related damages. Navigating the process of filing and winning a claim can be a difficult undertaking, which is why many people choose to obtain the help of an experienced legal team. As the South Florida car accident attorneys at Leifer & Ramirez, with offices in Boca Raton, Fort Lauderdale and West Palm Beach , we are armed with the knowledge and passion to fight for you and your rights as well as the experience to help you be successful. Contact us today to begin with a complimentary discussion of your case.
https://www.leiferlaw.com/talking-to-the-police-after-a-car-accident/