Walmart Being Sued for Slip and Fall Accident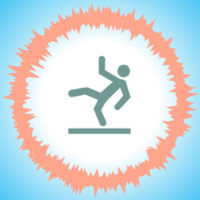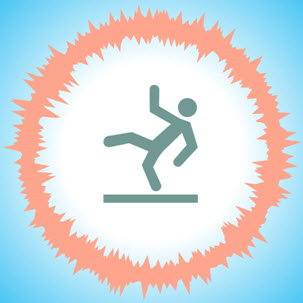 A customer who claims she was injured after tripping over a shopping cart that was left in the aisle at Walmart has now filed suit against the retailer. The complaint was filed against Walmart Store 942 in Orlando on April 3 and claims that Walmart failed to maintain its premises and use due care to keep their store in safe condition.
Due to the defendant's negligence, the customer claims that she sustained injuries, disability, pain and suffering, mental anguish, medical expenses, and loss of earnings. The claim says Walmart should have inspected and maintained the walkway and because they failed to do so and did not warn the customer of the carts, they are responsible for the accident. She is seeking damages in excess of $15,000.
Possible Retail Injury Claims
While slip and fall accidents like the one that Walmart is being sued for are often the most common, there are many other types of injuries and claims that occur within a retail location including, but not limited to, the following:
Faulty stairs
Poorly maintained or broken elevators and escalators
Falling merchandise
Shelving mishaps
Uneven floors
Poorly lit parking lots
Lack of security
When visiting a retail location, you have the right to be provided a safe shopping experience. Retail businesses are obligated by law to keep their locations safe for customers. This means that if you suffer an injury from a store hazard while on their premises, you may have a valid claim against that business.
What to Do If You Have Been Hurt in a Retail Accident
If you have been injured in a retail establishment, there are several things to take into consideration and several important steps to take:
First, determine if you are hurt and how bad your injuries are. If you have any doubt about the extent of your injuries, see a doctor immediately and be sure your injuries are fully documented.

Second, do not give a statement to the insurance adjuster or risk manager of the store. Until you have had a chance to be treated and diagnosed by a physician, you don't want to make any statements to the insurance company or store because the statements can be used against you if the case goes to court. These people may act like they are on your side and trying to help you, but they are there to protect the store, not you.

Third, get a copy of the surveillance tape of the accident if there is any way possible to do so. An experienced attorney can help you get the video if you cannot get it yourself. The video will prove that you were injured and show the conditions that caused the store to be negligent.

Next, don't lie. If you don't remember all the specific details surrounding the accident, don't lie to create a situation, simply say that you do not recall some of the details. It will look much worse in Court if you are caught in a lie.
Why You Need an Attorney
An experienced attorney will be able to help you get a proper diagnosis from your doctor, obtain a copy of the video surveillance, help protect you from giving harmful statements that will be used against you, and negotiate a settlement to compensate you for your injuries and damages. The attorneys at Leifer & Ramirez in Boca Raton have over 25 years of experience to help you get the compensation you deserve. Contact us today to see how we can help you.
Resource:
flarecord.com/stories/511392459-orlando-walmart-target-of-personal-injury-lawsuit