Don't Let an Accident Ruin Your Dream Vacation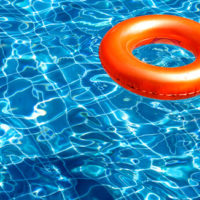 There are few things worse than having a loved one get hurt while on a fun family vacation. What should have been full of fun memories can quickly turn into a miserable experience, especially if the injuries are the result of another person's negligence.
Because of the Sunshine State's perfect year-round sunny weather and beautiful beaches, it is a huge tourist destination. Thousands of people visit Florida each year. But the increase in population and traffic also makes the state a prime location for tragic accidents.
Types of Vacation Accidents
Injuries and accidents can occur anywhere, and just like injuries from other accidents, vacation injuries can range from the most minor injuries to extremely severe. Some of the most common types of vacation accidents that happen in Florida include, but are not limited to, the following:
Motor vehicle accidents
Slip and fall accidents
Bicycle accidents
Boating accidents
Motorcycle accidents
Swimming pool accidents
Resort and hotel accidents
Steps to Take After Being Involved in an Accident
Injuries and accidents are always stressful, but those that occur on vacation can be even worse. You're typically not in an area that you are familiar with, you're often a long way from home, and the accident has the potential to ruin your entire vacation. Taking the following steps can help minimize the inconvenience and stress associated with an accident that happens while you're on vacation:
Call 911 or have another person call if you're unable to.
When talking to paramedics, police officers, and other emergency responders be very specific about your symptoms and pain.
Get treatment for your injuries at an urgent care facility or hospital as soon as possible after the accident, even if you don't think you are severely injured. Sometimes injuries can be internal and appear days or even weeks after an accident.
Follow all of the doctor's recommendations and instructions.
Return home as quickly as possible if needed and begin your recommended treatments.
When you return home, follow up with your primary care doctor and discuss your injuries and treatment.
Proving Negligence in a Florida Accident Claim
To be compensated for your injuries after a vacation accident, you will have to prove that your injuries were the direct result of another person's negligence. You will have to prove the following elements of negligence:
Duty – The defendant must have owed you a duty of care, such as following traffic laws in the event of a motor vehicle accident.

Breach – The defendant must have also breached that duty of care that they owed to you, such as not following the speed limit.

Causation – The breach of duty by the defendant must have resulted directly in your damages and injuries.

Damages – The damages you sustained must have resulted directly from the defendant's negligence.
Contact a Florida Personal Injury Attorney Today
If your family vacation was ruined due to the negligence of another person, you may be entitled to compensation. The Florida attorneys at Leifer & Ramirez have years of experience helping clients just like you. Contact us today to schedule a free and confidential consultation at one of our convenient Florida locations.