Understanding Wrongful Death in Florida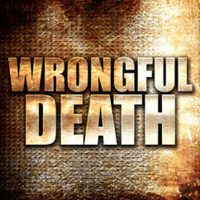 It is always difficult to lose a loved one. This is even more true when the loss occurs unexpectedly because of the actions of someone else. It can be extremely difficult during this trying time to figure out where to turn and to find motivation to try to move forward whatsoever. While contemplating legal options in this circumstance may seem like one more thing you aren't ready to deal with, it is imperative that you realize how important these options can be, especially because a loved one's death leaves so many families economically vulnerable. While monetary compensation will never make up for the loss of your loved one, it can help ease some of the financial burden left by this void. However, proving negligence often depends on acting quickly. Therefore, those left behind should strive to understand the emotionally difficult but important process of a wrongful death claim.
What is Wrongful Death?
Here in Florida, a wrongful death occurs when someone's breach of contract, negligence, default or misconduct leads to the death of another person. When one of these tragic circumstances occurs, the law designates that certain specified parties can bring a wrongful death lawsuit (via the personal representative of the deceased person's estate) as the legally designated survivors. Family members who may recover damages in a Florida wrongful death case include:
The spouse, children, and parents of the person who passed away, and
Any blood relative or adoptive sibling who depended on the person who died, at least partially, for support or services.
Those survivors who fall into one of the qualifying categories may be entitled to compensation. Available damages might include:
Medical bills
Funeral costs
Loss of emotional or financial support
Pain and suffering
What Are Time Limits for Filing a Florida Wrongful Death Lawsuit?
While survivors should understand that there are a wide range of circumstances that can lead to a wrongful death claim, it is also important to note that there are time limits for pursuing legal options for these tragedies. Generally speaking, any claim for wrongful death damages in Florida must be filed within two years of the date of death. And while there are very limited circumstances in which the statute of limitations have a chance of being extended, the chances of a successful recovery are increasingly higher the closer in time to the circumstances that led to the claim. You should never make assumptions about how much time you might have to file, nor should you delay talking to an experienced wrongful death attorney as soon as is feasible.
Do You Believe That You Have Had a Loved One Pass Away Wrongfully?
Wrongful death situations are especially emotionally challenging, and that is one reason why you should have a compassionate legal team advocating for your rights while you focus on healing yourself and your family. If you are a surviving family member of someone who has died due to what you believe was the intentional or negligent action of someone else, you should reach out to an experienced wrongful death attorney as soon as possible. As the wrongful death attorneys of Leifer & Ramirez with offices in Boca Raton, Fort Lauderdale and West Palm Beach, we have the dedication and experience to help grieving families be successful with pursuing deserved compensation. Contact us today to begin with a free consultation.
https://www.leiferlaw.com/understanding-florida-wrongful-death-lawsuits/