Why You Should Obtain Medical Treatment Quickly After a Car Accident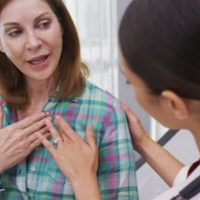 Between the adrenaline and shock of one of Florida's many car accidents, things may seem to blur together and you may just want to go home, especially if you don't think you have been injured. However, it is essential that you seek prompt medical attention, even if you don't feel injured at first. While you may not require the services of first responders, it is still a good idea to get checked out by a medical professional. You can choose to visit an emergency room, visit an urgent care or even schedule an appointment with your primary care provider so long as he or she has quick availability.
You May Worsen Underlying Injuries

Unfortunately, delaying medical treatment, especially for an injury you aren't aware that you have, may result in a poor or delayed recovery once you finally obtain treatment. Note that many people who reportedly felt fine right after a crash have later realized that they are actually severely injured. With your endorphins flying, you understandably may not feel pain immediately after the accident. However, as they wear off, you may realize you are more injured than you thought. Try to obtain medical treatment the day of the accident, if possible, or otherwise, as quickly as you can within the next few days. In addition, don't stop your treatment prematurely. You should continue receiving medical treatment as directed by your doctors until you are explicitly instructed to stop.
You May Damage Your Chance of Successfully Pursuing a Personal Injury Claim.
Initially, you should understand that if you do not receive initial medical services and care within fourteen days after your motor vehicle accident, you will not be entitled to certain kinds of benefits  under Florida law, which can result in thousands of dollars of unpaid medical bills.  In addition, the longer that you wait to pursue treatment, the more that you give adverse parties the opportunity to claim that if you did not need to get medical treatment for a substantial period of time after the accident, then you could not have been injured too badly. Therefore, obtain medical help as quickly as is feasible after an accident. In addition, keep detailed records of any injuries that occur as a result of the accident as well as your treatment for those injuries.
After Obtaining Medical Help, Obtain Legal Help.

Any time that you find yourself injured because of another person's careless or negligent behavior, it may be in your best interest to pursue a personal injury lawsuit. These kinds of legal actions afford an injured person the opportunity to obtain compensation when someone else's wrongful conduct causes harm. Medical bills, out of pocket expenses and lost wages can pile up fast and a claim offers an opportunity to help recover for these as well as for your pain and suffering. However, because these injuries don't automatically result in legal liability, it is always best to obtain the help of an experienced personal injury attorney as early as possible who can help advise you on how to successfully proceed with your claim.
Turn to Us for Help.

An experienced personal injury lawyer can help in the aftermath of an accident to determine the legal options available and the best course of action for proceeding with a personal injury claim. You can depend on the South Florida car accident attorneys with offices in Boca Raton, Fort Lauderdale and West Palm Beach of Leifer & Ramirez to fight for you while you fight to overcome your injuries. Time is of the essence to preserve your rights so contact us today to begin.
https://www.leiferlaw.com/why-you-shouldnt-put-your-feet-on-the-dashboard/