Understanding Common Airbag Injuries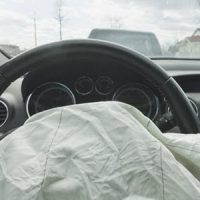 Accidents are a major source of injuries and death to Americans, including here in the Sunshine State where over 395,000 people are injured in accidents on an annual basis. To combat this, over the past few decades, air bags have been implemented as standard equipment designed to save lives in the unfortunate case of an accident. They are designed to work best in combination with seat belts by offering supplemental protection when there is an impact.
But for a device intended to bolster our safety, air bags are in fact the culprit of many severe and debilitating injuries. If an air bag fails to deploy or deploys when it shouldn't, significant injuries can occur that affect both the driver of a vehicle and those who happen to be riding with him or her. And while air bag injuries are not the most common accident scenario, when they happen they often lead to serious results. That means that suffering from an air bag injury usually means you are facing traumatic consequences that can be life-altering.
How Beneficial Can Air Bags Be?
There is one clear reason why air bags are now a standard in vehicles – while they have the potential to be dangerous, they also have the ability to save lives. According to the National Highway Traffic Safety Administration, frontal air bags saved over 50,000 lives from 1987 to 2017. Almost 3,000 lives estimated lives were saved by frontal air bags in 2017 alone.
What Are the Types of Airbag Injuries?
Airbag deployment can lead to a range of injuries to a number of parts of the body because so many parts of the body are exposed to airbags when they deploy. Common types of injuries caused by airbags are:
Eye injuries including those leading to blindness
Cuts and abrasions to the arms, chest and face
Damage to internal organs
Hands, arms and chest burns
Wrist injuries and sprained fingers
Cervical spine injuries
Fractures and broken bones
Concussions, brain swelling, and brain bruising
Skin irritation
Hearing loss and other trauma to the ear
Internal bleeding
Fetal injury in pregnant women
Permanent facial scarring
Have You Been Injured Due To A Defective Airbag?
If you have been the victim of a car accident, there are a number of steps to take in the aftermath to protect your rights, and one of your earliest should be obtaining competent legal help. An airbag injury case can be very complicated because there are multiple parties that may be legally held responsible for their involvement. Whether you are suffering injuries sustained in a car accident from an airbag deployment or malfunction or as a result of something else, it is important to have the right legal counsel helping you move forward, representing your case. As the South Florida defective products attorneys at Leifer & Ramirez, we are proud to legally represent injury victims and we offer the legal help you need to successfully pursue your claim. We will fight for the maximum compensation for the damages you have sustained while you focus on healing from your injuries. Contact us today for a consultation that won't cost you anything.