Will My Pre-existing Injury Hurt My Car Accident Injury Claim?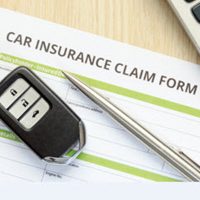 Of the over 395,000 people that are injured in car accidents every year here in the Sunshine State, many individuals were already dealing with a condition or injury to their body. This is also known as a "pre-existing condition". And while no one can control the physical problems they already suffered from prior to the accident, it is still important to understand that the first thing that should be expected from the defendant's insurance carrier is that the defendant isn't liable for the injuries because the injury relates to the pre-existing condition.
Does a Pre-existing Injury Mean You Will Not be Able to Recover For Your Injuries? 
Importantly, you should understand that you may still be able to recover compensation after being injured in a car accident even if you had a pre-existing condition. In fact, in the state of Florida, there is a longstanding law that has been reaffirmed many times over the years through case law that dictates that a defendant can be held legally liable for a victim's condition if the victim has suffered an aggravation of a pre-existing condition. Therefore, if you have been injured in a car accident, you may still be able to receive compensation for medical bills, lost wages, and other related expenses from either your car insurance company or the other driver's insurance company, depending on who was at fault.
Ensure You Depend on the Right Legal Team and Disclose the Right Information.
You should never allow an adverse party's insurance company to assess all of your past medical records. Obtaining help from the right legal team is one of the best ways to help you ensure that you only disclose the past medical records that have to do with the current body parts injured in your most recent car accident. By allowing attorneys who are experienced in dealing with insurance companies to handle your claim, you can ensure that you aren't bullied or pressured into saying something or providing information that you did not realize would hurt your claim and prevent you from being able to recover the compensation that you deserve.
However, it also cannot be emphasized enough that you must make sure that you disclose any prior injuries that you have to your attorney at the beginning of your case. Failing to disclose these conditions, especially ones that affect the part of your body that was injured in this particular case, can severely damage your credibility throughout the claim. That means that not being forthcoming can limit the amount of money you could recover in compensation, or even eliminate your ability to do so altogether.
Take the Next Steps Toward Your Future.
You should never allow the fear of a pre-existing condition to preclude you from seeking the legal recourse that you need and deserve. Instead, you should speak with an experienced personal injury lawyer before you file a claim to learn about some of the issues that can arise with these claims. As the South Florida car accident attorneys of Leifer & Ramirez, we can help you obtain the evidence needed to prove your claim and we can also advise you on the type and amount of damages you can expect to recover. Reach out to us today for more information on pre-existing injuries and how they might impact your personal injury claim.
https://www.leiferlaw.com/replacing-a-car-seat-after-an-accident/