The Disturbing New Data About Increasing Accidents and Decreasing Police Presence on I-95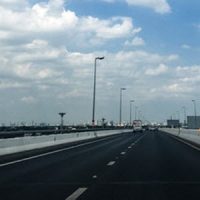 While car accidents can and do happen throughout the Sunshine State, none of us look forward to traveling along Interstate 95 (I-95) here in South Florida. And if it seems like another car accident has taken place on that particular stretch of highway every time you blink, this is unfortunately not a part of your imagination. According to an investigation on I-95 by the South Florida Sun Sentinel, what has the unfortunate title of being the deadliest highway in the state has also been inexplicably ignored by police. For example, the investigation uncovered that:
While crashes have jumped 41 percent during the last five years, state troopers have written 38 percent fewer tickets
During the same five year period, more than a third of all fatal crashes on I-95 from Miami to Maine happened here in the Sunshine State despite the fact that 80 percent of the highway lies outside Florida
Florida hires fewer highway patrol and pays them less than most other states
Shockingly, less troopers are present on I-95 today in Florida than there were 20 years ago
What to Do if You Are Involved in an Accident on I-95
With 312,000 cars passing through the busiest segment of I-95 every day – almost 90,000 more than planned for – accidents will likely continue to occur. Combined with the fact that troopers reportedly can't order up more traffic enforcement without risking their own jobs due to a state ban on ticket quotas and the fact that lawmakers haven't offered any clear solutions, there is no evidence that things will slow down any time soon despite the dangers being exposed.
If you or a loved one sustains injuries in a negligently caused car accident on I-95, you may be legally entitled to financial compensation depending on the circumstances of your crash. This is good news as becoming the victim of a serious car accident means that you will likely be strained financially when it comes to being able to cover your unexpected medical expenses and lost wages. However, in most cases, proving that a car accident occurred will not be enough to win your personal injury claim. In contrast, you will also need to be able demonstrate that the other party was at fault. That means that gathering as much evidence as possible as quickly as possible is of the utmost importance.
Do the following if you find yourself involved in a collision on I-95 or anywhere else:
Pull over and call 9-1-1
Take pictures and videos of the scene
Do not admit fault
Obtain any needed medical assistance
Contact an experienced legal team as soon as you are able
Have You Been Injured in an Accident on I-95? 
If you have been injured because of someone else's negligence, you may have legal options. And in the unimaginable event that you have lost someone you love in a car accident that was caused by the reckless or careless actions of someone else, a Florida wrongful death lawyer can assist you in obtaining financial compensation in order to cover things like funeral costs and the sudden loss of income of your loved one. As the  South Florida car accident attorneys at Leifer & Ramirez, we frequently encounter victims whose lives have been affected by incidents on I-95 that gave rise to severe injuries or death and we are committed to helping accident victims recover to the full extent afforded by law. Contact us today to begin with a free consultation.
Resource:
sun-sentinel.com/news/transportation/fl-ne-state-neglects-i95-safety-20201007-gdycjt6mnbanxjzj6wuboo3svu-htmlstory.html
https://www.leiferlaw.com/what-it-means-if-your-car-is-totaled/