How Physical Therapy Can Help After an Accident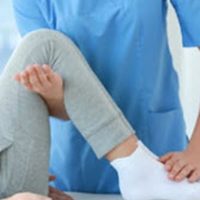 Becoming involved in a car accident can happen in the blink of an eye. However, for many people the pain and complications from the resulting injuries last much longer and can take significant amounts of time to improve. To try to help you with the recovery process, your health care providers will likely prescribe you some kind of medication and may even determine that you need surgery. However, some injuries require that a doctor implement different strategies to maximize rehabilitation through repetitive treatment. If this is the case for you, your recovery process will probably also include physical therapy.
Physical Therapy and the Recovery Process
Physical therapy is a type of ongoing treatment that involves visiting a specialist on a continuous basis to help enhance physical function. Following an accident, physical therapists can help injured or ill people manage their pain and improve the overall quality of life. And while physical therapy is often associated exclusively with healing injuries, in reality it can help you avoid further injury as well as decrease the possibility of reinjury.
The Role of Physical Therapy in Your Personal Injury Case
Medical treatment like physical therapy can be very beneficial to your recovery. However, getting the treatment you need can be pricey and add up quickly regardless of how good the health insurance you have may be. Between the unexpected medical bills and wages that are often lost because of an injured person's inability to work, many accident victims choose to fight for a full recovery by pursuing a personal injury claim. Anyone who is seeking compensation from an at-fault driver has the burden of proving the extent and nature of their injuries. Medical records such as those related to your physical therapy can be essential to legitimizing the extent of your injuries. The notes authored by your physical therapist and their assisting medical team can help you show:
The ways in which your injuries limit your ability to function
Whether and how you have improved during your treatment
How likely your injuries are to ever fully heal
The plan for your treatment in the future
This kind of information can be invaluable when it comes to calculating actual costs you have incurred due to your injuries. In addition, it can help demonstrate the extent of the pain and suffering you have been subjected to as a result of the accident that wasn't your fault.
You Can Depend on Us
If you have been injured in an accident because of what you suspect is someone else's negligence, it is always best to investigate all the possible routes that you may be able to use to recover from the person responsible for your injury. The best way to do this is to obtain skilled legal assistance from a team who will dedicate themselves to helping you and your loved ones. As the  South Florida auto accident attorneys at Leifer & Ramirez, we will strive to support you in recovering successfully from the accountable parties while you focus on getting back to optimal health. Contact our office today for a free review of your situation.