Has Your Driving Gotten Rusty During COVID? Safety Reminders You Should Know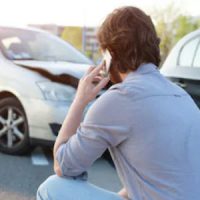 Any time you return to driving after taking a break from it can be an intimidating experience. As the COVID-19 lockdown restrictions have been eased across many cities in Florida, many people are venturing out on the road for longer journeys than they have been attempting over the last few months. After all, for many of us driving this year has meant simple trips to get groceries with only an occasional visit to friends or restaurants, if socializing publicly at all. That is all changing at this point and this trend toward increasing numbers of drivers on the road will likely continue with the holidays swiftly approaching. But in addition to making a driver nervous, being rusty behind the wheel also means that it is easy to fall into bad habits. And this obviously isn't good for drivers experiencing these feelings or for others on the road.
Safety Tips for Hitting the Road After a Hiatus
Fortunately, there are a number of steps that a driver can take after a hiatus on the road to help regain self-confidence behind the wheel. The good news about this is that it will concurrently help you keep yourself and others safe. Implement these safety tips any time you begin driving after a break:
Check your car to ensure it doesn't need maintenance
Preplan your journey and the route that you will take before you head anywhere
Begin by venturing out at less busy times of day onto side roads that have less traffic
Start with short trips on roads you are familiar with
Make sure to avoid distractions while driving – in addition to being illegal in certain contexts, this behavior is dangerous
It is totally normal to feel nervous after being out of the driver's seat for so long. However, the good news is that practicing your driving skills can only help you sharpen them. Before you know it, you'll be back to enjoying being out on the road again. And following the steps outlined above can help you ensure that you acclimate yourself as safely as possible and help avoid inadvertently contributing to an accident.
Find Out How Leifer & Ramirez Can Help
If you are involved in a car accident that results in injuries, it is always a good idea to reach out to an experienced car accident attorney. Following any kind of negligence-related incident resulting in significant injury, it's understandable for you as the victim to want to focus on your own health. Even if the last thing on your mind in the immediate aftermath is finding legal representation, this will likely change when medical bills begin to pile up and you are unable to work. You have every right to seek compensation for these expenses as well as your pain and suffering, and in this circumstance, counsel is one of the most important things you can have. With the help of our professional  South Florida car accident attorneys at Leifer & Ramirez, you will be able to build the strongest personal injury case for your claim. Contact us today so that we can begin taking the steps to ensure you are compensated appropriately with a free consultation.
Resource:
abc7ny.com/florida-phase-3-lifts-restrictions-coronavirus-covid-19/6561359/
https://www.leiferlaw.com/what-it-means-if-your-car-is-totaled/