Responding Appropriately to Hit and Run Accidents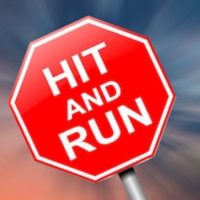 According to Local 10 News, a 31-year-old woman has been arrested in connection with a hit and run on Collins Avenue in Miami Beach that was caught on camera in May. Authorities have asserted that the female victim was crossing Collins Avenue near the Fontainebleau hotel when a white Mercedes hit her, sending the pedestrian flying in the air. The driver was reportedly seen on video making a U-turn and driving away from the scene of the accident. Despite the driver's assertions, through her attorney, that the pedestrian crossed the street while the driver had a green light, detectives have concluded that the driver saw the victim on the ground and fled the scene without rendering aid or calling 911. Sadly, the victim, a woman in her 60s, has already had to undergo multiple surgeries in connection with the injuries obtained during the collision.
Understanding Hit and Runs

These devastating situations occur when one vehicle hits another or, alternatively, strikes a pedestrian and then leaves the scene. Hit and runs happen in locations from highways to parking lots and everywhere in between in any place where collisions occur. Disturbingly, more than one hit and run crash occurs every minute on U.S. roads according to research released by the AAA Foundation for Traffic Safety. In addition to the fact that this equates to an average of 682,000 crashes that have occurred each year since 2006, deaths nationwide have increased an average of 7.2 percent each year since 2009. And unfortunately, Florida ranks near the top of the list of states that have the highest rates of fatal hit-and-run crashes per capita.
Responding Appropriately to a Hit and Run

Initially, it is important to understand that you should never leave the scene of an accident. If you fail to stop, you have committed a hit and run yourself, which is illegal. If you leave an accident scene and a person was seriously injured or killed in the crash, you could face criminal charges if you are caught. Therefore, you should always pull over at the scene following an accident and ensure that you remain there until authorities arrive and clear you to leave.
In addition, understanding how to proceed after believing someone else has committed a hit and run accident can ensure that the person responsible for the accident can be held responsible for any resulting injuries. You should:
Look at the fleeing vehicle and try to record information like the license plate number and make and model as well as details such as missing paint and bumper stickers.
Pay attention to any physical characteristics of the driver that you can see.
Look around for potential witnesses. Make sure that you record the names, phone numbers, and a short description of what the person saw.
As soon as possible, write down as much information as you can remember. Your account will become critical later on and should be recorded before details fade.
We Can Help.

If you are injured in a hit and run crash on one of Florida's roads due to another driver's negligence, you've come to the right place. As the  car accident attorneys at Leifer & Ramirez, with offices in Boca Raton, Fort Lauderdale and West Palm Beach, we understand how devastating this kind of accident can be for both you and your family. Contact us today to begin securing your rights.
Resource:
local10.com/news/local/2020/06/09/woman-arrested-in-miami-beach-hit-and-run-caught-on-video/
https://www.leiferlaw.com/adjusting-to-florida-car-accidents-in-the-time-of-coronavirus/