What You Need to Know About Red Light Running Accidents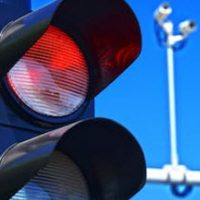 As reported by a news outlet, three people were rushed to the hospital recently with severe injuries after a Dodge Ram 2500 crashed into them while sitting at a red light. The Panama City Police Department has asserted that the victims, one of whom is a minor, were inside of a northbound Kia SUV on Hwy 231 when the truck rear-ended them. The injuries experienced by the victims were so severe that local authorities have initiated a Traffic Homicide Investigation which remains ongoing.
Understanding Red Light Running and the Potential Consequences

While we all know that cars technically aren't supposed to enter an intersection after a traffic light has changed to red, the reality is that this unfortunately happens regularly. And when it happens, the driver who chose to do so commits a violation of the rules of the road stipulated by Florida law. In addition, running red lights can be extremely dangerous and lead to tragic results as outlined in the recent news story above. Disturbingly, data published in association with AAA Foundation's Traffic Safety Culture Index last year indicated that the number of people killed in red light running crashes in 2017 actually represented a 10-year high nationwide. And equally disturbing – while 85 percent of drivers self-reported that they view red light running as very dangerous, approximately a third admitted that they had driven through a red light within the past 30 days when they could have stopped safely and almost half asserted their belief that it is unlikely they'll be stopped by police for running a red light.
Safety Tips to Avoid Running Red Lights

It is clear that drivers continue to engage in this risky behavior despite it being generally understood that running red lights carries substantial risks. And while the reasons why drivers run red lights can vary with individual circumstances, causes of this behavior include:
Leaving home too late
Driving after using drugs or alcohol
Distracted driving
Poorly judging traffic lights when arriving at an intersection
And while safety tips can't prevent every accident, there are actions every driver should undertake to help avoid running red lights and inadvertently causing a collision. These actions include:
Use good judgment by assuming that a light that appears to have been green for quite a while is going to change as you approach it.
Tapping your brakes a couple of times when approaching a changing light to alert the seiners behind you who may be inattentive or distracted that you are coming to a stop.
Hesitating for a few moments after your light has turned green to afford you the opportunity to look both ways before proceeding.
Have You or a Loved One Been Injured Because a Driver Ran a Red Light?

If you were injured in a crash caused by a driver who ran a red light, you should talk to an experienced personal injury attorney about your legal options as soon as possible. As the car accident attorneys at Leifer & Ramirez, with offices in Boca Raton, Fort Lauderdale and West Palm Beach, we are dedicated to helping victims of others' negligence and their families receive compensation for their injuries. We will fight to hold those responsible for your loss accountable and win compensation to cover medical bills, lost wages, and pain and suffering. Contact us today to begin.
Resource:
mypanhandle.com/news/car-crash-sends-three-to-the-hospital-with-serious-injuries/
https://www.leiferlaw.com/adjusting-to-florida-car-accidents-in-the-time-of-coronavirus/