Adjusting to Florida Car Accidents in the Time of Coronavirus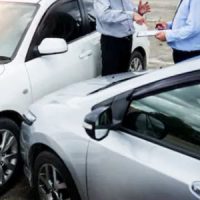 If you've hit the road lately, you've probably noticed that parking in downtown areas is easier, that the air may seem cleaner, and that you are surrounded by less cars even as the Sunshine State has begun reopening. Multiple news outlets have confirmed that this isn't your imagination – as of March there were nearly 1,000 fewer accidents than the same time in 2019 in the Tampa Bay area alone.
While this may give Florida drivers a false sense of extra security as they travel along the roads, it turns out that the less populated roads that have been present since the COVID-19 pandemic began can actually be actually riskier than the busier ones were before. Addressing one disturbing example, preliminary estimates from the National Safety Council indicate that while the actual number of miles driven dropped almost 20 percent compared to the same time period last Spring, the mileage death rate noticeably increased. And despite lower traffic volumes on American roads, the rate of car crashes is actually up in many cities nationwide.
Understanding Why Accident Rates are Increasing

Without the traffic jams we are used to battling, many drivers are getting more reckless and taking advantage of the more open roadways to test the speedometers of their vehicles. And because the severity of any accident is intertwined with the level of speed of the respective vehicles, the proportion of people dying per collision is on the rise.
Special Post-Accident Considerations in a World Where Social Distancing is Key

Following an accident in a pre-coronavirus world, one of your first thoughts after ensuring that your own health is stable for the moment would likely be to leave your vehicle and approach the other driver to exchange required information. However, our worlds have changed in many ways, including the ways in which you should approach another driver should you happen to find yourself involved in a collision in this time of social distancing. These are some safety tips for ensuring that you preserve any future legal rights while also maximizing your safety during the current moment:
Stay at least six feet away from the other driver at all times
Keep on a face mask or covering throughout your exchange and ensure that your nose and mouth are protected
Verbally exchange contact information with the other driver, witnesses, and other involved parties but do not write anything down nor allow an unfamiliar party to type directly into your phone
Text photos of relevant documents such as your insurance card to the other driver and ensure that he or she has done the same before you leave the scene
If the other driver refuses to wear a mask or otherwise acts recklessly in a way that makes you feel unsafe, remain in your vehicle, call 9-1-1 and wait for them to arrive and help before you continue interacting
Let Us Adjust to Your Needs

Being unexpectedly injured in a car accident is always a devastating event that can lead to extensive medical bills, make you lose time off work and miss out on the activities you love and enjoy. A good piece of advice if you have been injured because of someone else's negligence is to reach out to attorneys you can trust. As the  car accident attorneys at Leifer & Ramirez, with offices in Boca Raton, Fort Lauderdale and West Palm Beach, we can review the type of evidence needed to prove your claim and set realistic expectations regarding the amount of damages you can expect to recover. Our representation does not cost our clients anything unless they are compensated for their injuries, so there is no reason not to contact us today.
Resource:
fox13news.com/news/traffic-crashes-tickets-crime-reduced-in-tampa-as-residents-stay-home-during-covid-19-pandemic.amp
https://www.leiferlaw.com/why-you-should-take-notes-after-an-accident/