Beach-Related Accidents and Civil Liability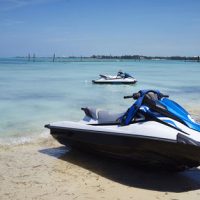 Who doesn't love a day of fun in the sun at one of the beaches in the Sunshine State? Many of us have probably never appreciated living in close proximity to beaches as much as we have since many of them have reopened after shutting down earlier this year in response to COVID-19. However, the South Florida Sun Sentinel has reported that many South Florida beaches are closed for the July Fourth weekend in response to surging coronavirus infections. Local government officials have enacted these new restrictions in an attempt to help slow the spread of infections after a series of record-high daily coronavirus totals.
Beach Safety in the Time of Coronavirus

When open, there are things that you can do to help ensure that you and your loved ones are visiting the beach as safely as possible during these unpredictable times. These measures include:
Wearing a mask when not in the water
Social distancing from other groups
Avoiding alcohol that can impair your judgement and make you forget to stay away from others
Adhering to local ordinances and only visiting places that have been officially reopened by the government
Washing your hands frequently and using hand sanitizer when no soap and water is available
Understanding Other Beach-Related Hazards 
In the world before coronavirus as well as now, beach-related accidents don't just happen on the beach itself. Other hazards can include:
Boating accidents
Jet ski accidents
Using defective products while at the beach
Car accidents while driving to and from the beach, or even being hit while walking along the beach
Special Considerations for an Accident at the Beach
Importantly, you should understand the unique aspects of being injured at a beach. It can take significantly longer for emergency assistance to arrive, and this becomes more heightened the more remote the beach is. Further, even after being reached by emergency personnel, it typically takes longer to reach a hospital. Additionally, before emergency medical help arrives, there is, unfortunately, a good chance that the beach facilities may not have what you need to treat your injuries, especially when they are more serious.
Liability for Beach-Related Accidents

Unfortunately, a dream day at the beach can quickly turn into a nightmare if you or a loved one is unexpectedly injured. This is heightened whenever injuries occur because of someone else's negligence. In that circumstance, you may be entitled to compensation for your medical bills, lost wages, and pain and suffering. However, most people will need to obtain the help of a competent legal team in order to obtain the full extent of any compensation they are rightfully entitled to. And as you only have
Offering the Legal Help You Need

Unfortunately, all the safety tips in the world cannot stop every beach-related accident, especially when someone else's negligence is involved. When an injury or fatality occurs at a public beach due to what you suspect is someone else's negligence, an experienced personal injury attorney can help figure out who is liable and how to hold that person accountable. We have represented many victims of others' negligence who have suffered the same types of injuries as you and helped them get the compensation they needed, just as we can help you. Contact the  personal injury attorneys at Leifer & Ramirez with offices in Boca Raton, Fort Lauderdale and West Palm Beach, today and we can discuss your legal options for free.
Resource:
sun-sentinel.com/coronavirus/fl-ne-broward-coronavirus-beach-closure-20200628-3ex5fyhq4jcj5fp4e5ay7m5cya-story.html
https://www.leiferlaw.com/updates-in-keeping-floridas-elderly-population-safe/