Reasons to Talk to a Personal Injury Attorney After a Car Accident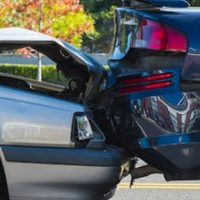 With hundreds of thousands of car accidents that occur here in the Sunshine State every year, many Florida residents unfortunately find themselves dealing with the injuries that can result from being the victim of someone else's negligent actions. In addition, many victims of others' negligence choose to hold the person who caused the accident responsible for his or her actions by pursuing a personal injury claim, often with the help of a personal injury attorney. The benefits of hiring a personal injury lawyer can be extensive in this scenario and can make a world of difference in both the amount of compensation you are awarded at the outcome of your claim and in the amount of time that it takes for your claim to be completed.
Let's explore some of the many reasons to talk to an experienced personal injury attorney as soon as possible after being injured in an accident.
Experience assessing claims. Personal injury attorneys have been down the road you are attempting to go down many times and can help you understand at the outset whether it is worth it to pursue legal action in the first place. Unfortunately, every accident isn't worth pursuing a personal injury claim for but it can be difficult for someone who has been involved in one to look at the situation objectively. Talking to an attorney early on who is a neutral party can help you understand your legal options in the beginning before time and resources are invested.
Proper legal guidance. From understanding how to deal with insurance adjusters to knowing how and when evidence should be presented to having experience interacting with other attorneys, the help of your own legal team can be invaluable. In addition, a personal injury attorney can advise you on how much your claim should be worth so that you don't settle for too little.
The financial benefits. While the idea of hiring an attorney may seem daunting when you are already dealing with unexpected medical bills and lost wages, the good news is that most personal injury attorneys work for a contingency fee. That means that we don't charge anything until you receive compensation for damages and if we don't obtain a favorable settlement or judgment for you, we don't get paid. We are therefore just as motivated as you are to build the strongest case possible.
Begin the Conversation Today.
If you have found yourself the victim of someone else's negligence, you should consider hiring a local personal injury attorney as soon as possible after the incident to protect your rights and recover any damages you may be entitled to receive. As the qualified car accident attorneys of Leifer & Ramirez with offices in Boca Raton, Fort Lauderdale and West Palm Beach, we understand how frustrating it is when you have suffered an injury that is not your fault. We have helped many people in similar circumstances over the years and we have the experience you can depend on to help you obtain the compensation you deserve. Contact us today to make sure your rights are protected.
https://www.leiferlaw.com/why-you-should-obtain-medical-treatment-quickly-after-a-car-accident/