Staying Safe When Visiting Florida as a Tourist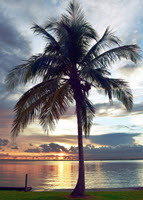 The widespread use of social media in this day and age has given us all a front seat to exotic locations around the world. More and more of us are planning and taking vacations to many of these destinations including those located right here in the Sunshine State. However, as the trend in number of tourists has continued to increase, so has the number of accidents. And while we all fear a bout of food poisoning while eating unfamiliar food or a bad case of sunburn, in reality the most common cause of death for tourists worldwide is a traffic accident.
What Recent Accident Involving Tourists Happened Here in Florida?

Sadly, one set of tourists recently experienced this first hand. Local 10 News recently reported that two people who were part of a group of friends from Norway were hit by a car in Fort Lauderdale Beach. The group was reportedly out for a night on the town before leaving to go on a cruise. Surveillance video released by police shows that a Porsche reportedly tried to swerve out of the way of the tourists, who had tripped and fallen into the street. Instead, the Porsche struck the two people and then drove away. While both tourists survived, one reportedly suffered bleeding on the brain and a head injury that will keep him out of work for six months and the other woke up in the hospital with fractures to her face and on the back of her head where she remains weeks later.
How Can Tourists Stay Safe While Visiting Florida?
Florida is an excellent vacation option offering an abundance of sunshine, sandy beaches, plentiful seafood and other tasty cuisine, and lots of thrilling activities. However, there are risks just as there are with visiting any unfamiliar destination. Therefore, tourists should be aware of behaviors they can undertake to help them stay safe on vacation and prevent incurring an injury that can turn a dream into a nightmare. Safety tips include:
Drink responsibly. It can be tempting to overindulge, especially in a sunny and relaxed destination. Between drink specials and the many bars that hide substantial amounts of alcohol under cheeky names and a ton of sugar, it can be easy to drink a lot without even realizing it. However, you should always be mindful not to drink beyond your limit, especially since this makes you more vulnerable to theft or attack.
Respect the water. Whether you are at the pool or the beach, you should never swim alone and instead, make use of a buddy system. If you are traveling with children, never leave them or even vulnerable adults alone or unsupervised. Use sunscreen, flotation devices for weaker swimmers, and never dive into water that you can't see into to determine the depth.
Watch out for traffic. Whether you are in a car or are a pedestrian, understand that Florida roads are full of snow birds and tourists. Between the many people who are unfamiliar with the roads and those who may even be intoxicated while behind the wheel, it is important to be careful when changing locations.
Have You Been Injured While on Vacation in Florida?

Unfortunately, accidents can happen to even the most cautious and prepared traveler. Whether you are a resident of the Sunshine State or were here on a temporary basis when you became the unfortunate victim of someone else's negligent behavior, you will likely have legal options for holding the responsible parties accountable. As the personal injury attorneys at Leifer & Ramirez with offices in Boca Raton, Fort Lauderdale and West Palm Beach, we can even coordinate with you and your medical providers to help alleviate the time, stress and costs associated with otherwise having to repeatedly travel back to Florida. Reach out for help today.
Resource:
scmp.com/magazines/post-magazine/travel/article/2147435/six-leading-causes-tourist-deaths-and-how-avoid