Nursing Home Abuse Vs. Neglect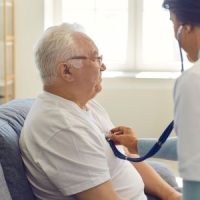 Florida residents expect that their loved ones will receive the best care possible in nursing homes. However, this is not always the case. Nursing home residents are often victims of abuse and neglect by poorly trained staff members. In fact, in 2020, three-quarters of staff members admitted to abusing residents. The elderly patients in nursing facilities are highly vulnerable to abuse and neglect.
Whether the behavior is intentional or unintentional, the result is that residents may suffer injuries, illnesses, trauma, and even death. That's why if your loved one is in a nursing home, you need to understand the signs of abuse and neglect. Also, understand your legal rights. Nursing home residents and their families have the right to file a nursing home abuse lawsuit if they are abused or neglected, the right to a living space free of abuse, and the right to participate in decisions regarding their care.
What is Nursing Home Abuse?
When you think of abuse, you likely think of physical actions such as hitting, punching, kicking, or slapping. However, abuse encompasses much more than that. It is defined as the willful infliction of injury, confinement, intimidation, or cruel punishment that results in physical harm, pain, mental anguish, or deprivation.
Nursing home abuse is prevalent due to understaffing, poor training, and burnout. When staff members are stressed out or overwhelmed, they may take out their anger on the residents.
Abuse can also be sexual, emotional, or financial in nature. Unwanted sexual contact, rape, yelling, screaming, name calling, insulting, threatening, harassing, intimidating, and stealing money would all fall under abuse.
What is Nursing Home Neglect?
Neglect is different from abuse in that it is usually unintentional. Staff members are often overworked, which means they may neglect patients and fail to care for all their needs.
Common forms of neglect include the following:
Not providing patients with medication
Failing to give patients food or water
Not turning over bedridden patients
Not treating bedsores
Failing to get medical attention when it is required
Failing to provide a safe living environment for the patient
Not performing personal hygiene tasks for the patient
There is no excuse for neglect. Failing to care for a patient's needs can lead to illness, injuries, and death.
Signs of Abuse and Neglect
If you suspect that your loved one has been abused or neglected, look for these warnings signs:
Bedsores
Broken bones and fractures
Bruises, burns, and welts
Cuts and lacerations
Dehydration and malnutrition
Improperly administering medications
Facial and dental injuries
Unexplained injuries
Numerous falls
Poor hygiene (lack of bathing or grooming)
Failing to respond to residents' requests for assistance
Infections
Unexplainable sexually transmitted diseases (STDs)
Unexplained weight loss
Contact Us Today
Abuse and neglect are serious issues in Florida nursing homes. Protect your loved ones and fight for their legal rights.
A Boca Raton nursing home abuse lawyer from Leifer & Ramirez can help you with your case. We understand that many facilities provide substandard care and will work hard to hold them accountable for the harm they have caused your loved one. Call 561-660-9421 or fill out the online form to schedule a free consultation.
Source:
ncbi.nlm.nih.gov/books/NBK98786/