Can You Sue A Nursing Home For Resident-To-Resident Abuse?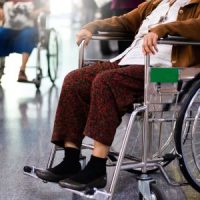 No one wants to think about the possibility of abuse in nursing homes, but unfortunately, it does occur. In some cases, the abuse is perpetrated by an employee or staff member. But sometimes, it's resident-on-resident abuse that occurs. If you have a loved one who has been the victim of resident-to-resident abuse in a nursing home, you may be wondering if you can sue the facility for negligence.
If your loved one has been a victim of such abuse at a nursing home facility, consult with an experienced lawyer right away so they can advise you on your best course of action moving forward. Contact our Boca Raton nursing home abuse lawyers at Leifer & Ramirez to get a free case evaluation.
What Is Resident-to-Resident Abuse?
First off, let's define what constitutes resident-on-resident abuse in a nursing home setting. This type of abuse occurs when an elderly patient living in a nursing home inflicts physical or psychological harm on another patient living in the same facility. The abuser may be suffering from dementia or other mental health issues that impair their judgment and decision-making abilities.
According to the World Health Organization, around one in six aged 60 and older have been a victim of abuse in nursing homes and other community settings during the past 12 months. Nursing home abuse, including resident-to-resident abuse, can lead to severe physical injuries and long-term psychological effects.
Can You Sue a Nursing Home for Resident-to-Resident Abuse?
The answer is yes, but it depends on several factors—namely, whether or not the facility was negligent in its care of your loved one. If the staff members were aware of potential risks to your loved one and failed to take reasonable steps to protect them from harm, then they could potentially be held liable for any resulting injuries or damages due to resident-on-resident abuse.
To successfully sue a nursing home facility, you must also prove that they were negligent in their duty to provide proper care and supervision of your loved one. For instance, if they had sufficient reason to believe that two residents posed a risk and yet failed to separate them out into different rooms or different floors of the building, then this could be considered negligence on their part and grounds for filing legal action against them.
Ultimately, each case is unique, which is why you may want to discuss yours with an experienced nursing home abuse lawyer. A lawyer will advise you on your options based on the circumstances surrounding resident-to-resident abuse in your particular case.
Discuss Your Legal Options with Leifer & Ramirez
While no amount of money can undo the pain and suffering caused by resident-on-resident abuse in nursing homes, taking legal action against those responsible can help bring justice while also holding them accountable for their mistakes and negligence. With the help and guidance of our lawyers at Leifer & Ramirez, you will understand what legal options are available to you. We can help you recover compensation through civil litigation to hold the facility and other responsible parties accountable. Call 561-660-9421 today to request a free consultation.
We serve clients throughout the state of Florida, including Boca Raton, Delray Beach, Pompano Beach, Deerfield Beach, Fort Lauderdale, and West Palm Beach.
Source:
who.int/news-room/fact-sheets/detail/abuse-of-older-people