Causes Of Semi Truck Accidents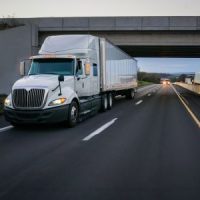 Semi trucks are a common sight on Florida's interstates and highways. These trucks have an important job as they haul consumer goods from one place to another.
However, these trucks are very large and heavy. They can weigh as much as 80,000 pounds. Compared to a standard passenger vehicle of roughly 3,000 to 4,000 pounds, this is a huge size difference. A semi truck can annihilate a smaller vehicle and cause catastrophic injuries or death to occupants.
Truck accidents can happen in a variety of ways, but they tend to fall under three main categories: truck driver negligence, negligence of other drivers, and poor maintenance. Read on to learn about the causes of semi truck crashes.
 Alcohol and Drug Use
This category includes prescription, over-the-counter, and illegal drug use, all which can cause drowsiness and reduced judgment. Truck drivers should not use alcohol and drugs while behind the wheel. Some use them to stay awake, but typically the opposite occurs, leading to serious accidents.
Speed
Truck drivers often work on tight deadlines. They may have to get somewhere by a certain time, so this sometimes means going too fast. Excessive speed in a semi truck, however, can be very dangerous. Such a large truck can have trouble slowing down, causing a serious crash.
Fatigue
Exhaustion is a common issue in the trucking industry. Although federal regulations cap truck drivers at 11 hours per day, many drivers go beyond that in order to meet deadlines and make their employers happy. Many truck drivers forgo breaks, causing them to be even more tired when evening comes around. Fatigue is especially dangerous when it gets dark or there is severe weather.
Distracted Driving
Distractions are common for all drivers. Truck drivers will often look for distractions as they sit behind the wheel of a truck for many hours at a time. They are bored and they want something to do. This may include texting, using social media, reading, eating, or looking for a good radio station. These actions can cause a truck driver to lose focus and go off the road or crash.
Poor Training
There is a high demand for truck drivers. In an attempt to get drivers on the road as soon as possible, the trucking companies may skimp on training and education. This results in a poorly educated truck driver who has little experience behind the wheel. This is dangerous and can lead to unsafe mishaps due to the size of these vehicles. There should be minimum guidelines in place before a truck driver can go out on the road.
 Contact Us Today
Truck accidents are often serious in nature. On top of that, these claims are highly complex. You need the right legal help on your side.
Get started on your claim today with help from a Boca Raton truck accident lawyer from Leifer & Ramirez. Don't rely on insurance companies to help you. Schedule a free consultation to learn more about your legal options. Call 561-660-9421 or fill out the online form.
Source:
fmcsa.dot.gov/safety/research-and-analysis/large-truck-crash-causation-study-analysis-brief