Is A Cruise Ship Legally Responsible When A Passenger Dies Of COVID-19?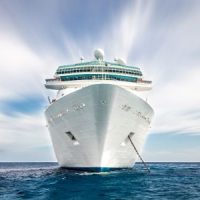 COVID-19 has caused millions of deaths worldwide. More than two years into the pandemic, we have started to see the first round of lawsuits alleging negligence played a role in some of these deaths. In particular, there have been a number of wrongful death cases filed against cruise ship operators over passengers who allegedly contracted COVID-19 while aboard a ship.
Florida Judge Holds "Non-Passengers" Have No Standing to Sue Cruise Lines After Contracting COVID from Passengers
A federal judge in Miami recently addressed one such lawsuit, Dome v. Celebrity Cruises, Inc. This case involved a man who contracted–and later died from–COVID-19 while aboard the Eclipse, a ship owned and operated by Celebrity Cruises. The Eclipse set sail from Argentina on March 1, 2020. The next day, one of the passengers exhibited symptoms consistent with COVID-19. A week later, multiple passengers started showing symptoms. At the scheduled end of the cruise on March 15, officials in Chile refused to let the Eclipse dock due to COVID-19 concerns.
The vessel's captain then decided to sail to San Diego to allow the passengers to disembark there. He also assured the passengers that "all guests on board remained happy and healthy" and did not announce any restrictions of on-board service due to COVID-19. The Eclipse remained at sea another two weeks before arriving in San Diego on March 30.
The decedent in this case started to show COVID-19 symptoms on March 29. He tested positive on April 2 after returning to his home in New Jersey. He died 10 days later. The decedent's two children also contracted COVID-19 after picking him up at the airport a few days earlier.
The decedent's widow and children subsequently sued Celebrity Cruises. The crux of the lawsuit accused Celebrity of negligence in its "management of an infectious disease outbreak aboard a vessel" and in failing to warn passengers about the on-board outbreak that led to the decedent's death as well as the infection of his children.
In a March 30, 2022, order, U.S. District Judge Darrin P. Gayles addressed a couple of key legal issues related to the lawsuit. First, he declined to accept Celebrity's argument, at least at this time, that the plaintiff's lawsuit was governed by the Death on the High Seas Act (DOHSA). This is a federal statute that governs wrongful death claims for persons killed "on the high seas," i.e., outside of the territorial waters of the United States. Gayles said at this time, there remained a factual dispute over whether the decedent actually contracted COVID-19 while the Eclipse was inside U.S. waters.
Why does this matter? Because unlike state wrongful death laws, the DOHSA does not permit the victim's family to seek non-economic damages for their pain and suffering. Celebrity therefore wants to apply DOHSA to this case to limit its potential liability.
A second issue addressed by Judge Gayles was whether the decedent's children could pursue any claims against Celebrity for their own contraction of COVID-19. He held they could not. As a matter of law, Celebrity owed no "duty of care" to non-passengers.
Speak with a Florida Wrongful Death Lawyer Today
As the full measure of the COVID-19 pandemic continues to unfold, we will continue to see Florida courts struggle with the legal fallout. If you have lost a loved one and believe third-party negligence was to blame, it is important that you seek advice from a qualified Boca Raton wrongful death attorney. Contact Leifer & Ramirez today to schedule a free consultation with a member of our team.
Source:
scholar.google.com/scholar_case?case=13546720036296585406