How Drinking Affects a Florida Slip and Fall Claim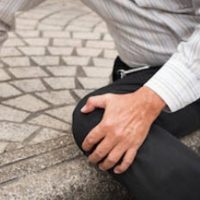 The weather is at its warmest and after isolating in our own homes during the spring in an attempt to slow the spread of COVID-19, Floridians are slowly trickling back into the restaurants that are re-opening as well as into the backyards and homes of friends for small gatherings. And for many people, the unexpected pandemic that hit US soil at the beginning of 2010 also equated to increased alcohol use. According to one market research firm as reported by Newsweek, sales on alcoholic beverages had already spiked by 55 percent by the end of March.
With people now increasingly socializing for the first time in months, alcohol usage will likely remain rampant. But combined with the reopening world, this calls something else into the spotlight – the effect that drinking can have on a Florida slip and fall claim.
The Slip and Fall Law

Here in Florida, you can generally recover from someone if their negligence caused you to slip andfall, but that doesn't mean that every slip and fall warrants the same kind of compensation. In particular, the law has certain stipulations in place that you must meet in the event that you fall in a business in order to recover under the commercial slip and fall law here in Florida. In the most straightforward cases, a plaintiff may be able to accomplish the difficult task of demonstrating that the business establishment had actual knowledge of the dangerous condition and should have taken action to remedy it.
However, most people instead recover by demonstrating through circumstantial evidence that the business in question had constructive knowledge. In most. A successful demonstration of this includes showing that either:
The condition was foreseeable because it occurred regularly; or
The dangerous condition existed for so long that the establishment should have known about the condition as it monitored the premises.
How Alcohol Can Shift the Outcome

Generally speaking, Florida is a comparative negligence state which means that an injured party who is determined to bear some percentage of responsibility will have their recovery reduced by the percentage in which the plaintiff is at fault for his or her own injuries. The Florida Alcohol Defense Law takes this one step further. Under this statute, an injured person cannot recover AT ALL if:
He or she is under the influence of drugs or alcohol at the time of the accident; and
As a result, was more than 50 percent at fault for his or her injuries.
Don't Allow Your Personal Injury Claim to Slip Away

A defendant will typically do everything in their power to prove that a client is responsible for their own injuries in these types of cases. However, the assistance of the right legal team may help you prove that the property owner was still negligent in their duties to keep you safe, despite your consumption of a few drinks. One of the best things you can do if you have been harmed in a slip and fall accident on someone else's property in which alcohol was involved is speak with an experienced personal injury lawyer as soon as possible. As the  slip and fall attorneys at Leifer & Ramirez, with offices in Boca Raton, Fort Lauderdale and West Palm Beach, we can help you sort out the complexities of your case and build the best strategy for your individual situation. Reaching out to us for help never carries an initial cost or obligation, so you should not hesitate to contact us today.
Resource:
newsweek.com/us-alcohol-sales-increase-55-percent-one-week-amid-coronavirus-pandemic-1495510
https://www.leiferlaw.com/understanding-the-causes-and-effects-of-slip-and-falls/