Can You Seek Compensation if Your Own Negligence Contributed to a Slip and Fall Accident?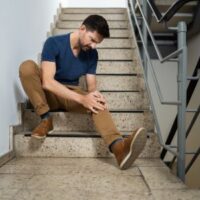 Have you or a loved one been injured in a slip and fall accident? You might be wondering if you are still eligible for compensation if your own carelessness contributed to the accident. While this can be a tricky situation, it's important to know that even if you were partially responsible, you might still be able to pursue compensation.
Below, we will discuss everything you need to know about these types of accidents and how to determine your eligibility. If you were injured when you slipped and fell on someone else's property and believe that your own negligence contributed to the accident, contact Leifer & Ramirez for legal guidance. Our Boca Raton slip and fall lawyers can help you pursue the compensation to which you are entitled, even if you were partially or fully at fault for the accident.
Understanding Slip and Fall Accidents
Slip and fall accidents can occur due to a variety of reasons, including wet surfaces, slippery floors, uneven flooring, inadequate lighting, or the presence of debris. In some cases, the person who slipped may be partially at fault because they weren't paying attention or were engaging in risky behavior on the premises. This is why it is important to understand both state laws and common law when it comes to slip and fall cases.
What Does "Negligence" Mean?
In order for someone to receive compensation for an injury sustained in a slip and fall accident, there must be evidence that negligence was involved. This means that the property owner or manager was careless with how they managed their premises (e.g., failing to properly clean up spills or address any other dangerous conditions on their property). If there is evidence of negligence on behalf of the property owner, then an injured party can pursue legal action against them.
How Can I Prove I Was Not Negligent?
If you were partially responsible for your own injury due to carelessness or recklessness while on someone else's property (e.g., not looking where you're walking), then it might be difficult—but not impossible—to prove that the property owner was negligent as well.
In many instances, both parties have a degree of fault. Proving that you were not negligent requires thorough research into the circumstances surrounding your incident and gathering evidence, such as witness statements or medical records showing that your injury would have occurred even without your reckless behavior.
From 1986 to earlier this year, Florida was a pure comparative negligence state. However, On March 24th, 2023, Governor Ron DeSantis signed a tort reform package into law (House Bill (HB) 837). Under the law, Florida is now a modified comparative fault state. Under the law, injured parties can seek compensation even if they were partially at fault for an accident. However, their damages will be reduced in proportion to their degree of negligence. Further, based on the new reform—that our state uses modified comparative fault instead of pure comparative fault—a slip and fall victim will be barred from recovery if they are 51 percent (or more) at fault for their own accident.
Discuss Your Case with a Boca Raton Slip and Fall Accident Lawyer
If you were partially responsible for your own injuries due to carelessness or recklessness while on someone else's property, you may wonder, "Can I still seek compensation?" The answer is, "It depends." Whether or not you are eligible for compensation from a slip and fall accident depends on many factors—including who was at fault for causing it in the first place.
It's always best practice to speak with an experienced attorney before taking any further steps following an injury-causing incident like this one so that they can better advise you on how best to move forward with your case. Schedule a free consultation with our slip and fall lawyers at Leifer & Ramirez today by calling 561-660-9421.
We serve clients throughout the state of Florida, including Boca Raton, Delray Beach, Pompano Beach, Deerfield Beach, Fort Lauderdale, and West Palm Beach.