Updates in Keeping Florida's Elderly Population Safe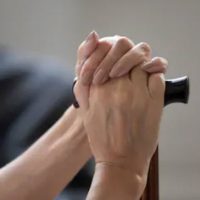 With all that has happened in the world lately, it is totally understandable if this year's legislative session faded into the back of your mind. However, while many of us have been focused on fighting a pandemic and staying as safe as possible in an unprecedented world, lawmakers quietly passed just shy of 200 of the approximately 3,500 bills that were filed. One of the most prominent of those that went into effect July 1st concerns one of Florida's most vulnerable populations – the elderly.
The New Regulations

While young, everyone feels invincible. But – assuming we are lucky – age catches up with us all and as we know, the year-round warm climate here in Florida attracts a substantial older population from both near and far so it is no surprise that this group was on the mind of lawmakers. Under the new law, teams will be created in each of the state's judicial districts to review closed cases of elder fatalities caused by abuse or neglect. Following reviews, policy recommendations will be made by the teams in order to help prevent future abuse-related fatalities.
Why the New Bill is Necessary in the Sunshine State

In 2017, a profile of elder Floridians compiled by the Department of Elder Affairs indicated that there were over 92,000 Floridians residing in assisted living facilities and more than 6,000 companion caregiver companies were being utilized. With more than fourteen million people residing in our state who are age 60 and older, the question of who is keeping an eye on Florida's aging population is obviously a very relevant one.
Two Important Ways to Help Keep an Elderly Person You Love Safe
Never hire a caregiver without doing research. These days, there are way too many options for checking someone's background to simply hire someone blindly. Read online reviews, do Google searches, and undertake any other research necessary to find out about the background of a potential caregiver.
Don't forget to listen. As people age, it is extremely common for them to begin repeating themselves or even rambling in ways that don't quite seem to make sense. However, you should listen as much as possible to what your older loved one says and be open to adjusting his or her care plan accordingly.
Have You or a Loved One Been Injured?

As the Florida attorneys at Leifer & Ramirez, with offices in Boca Raton, Fort Lauderdale and West Palm Beach, we have devoted ourselves to the practice of personal injury law and helping victims of all ages hold others accountable for their negligent behavior. We understand that entrusting the care of your loved one to a nursing home or caregiver likely seemed like the best way to obtain the care that he or she needed, and our full sympathy and compassion is on the table when things go differently than you planned. If you have concerns about the care you or your loved one is receiving, you can depend on us to examine the circumstances of your case and provide the help you need and deserve. We believe that nursing home neglect and elder abuse cases are some of the most heinous crimes against our aging population and we are dedicated to protecting the rights of the elderly. Contact our  personal injury attorneys today to begin.
https://www.leiferlaw.com/the-risk-of-acting-as-a-good-samaritan/