Deescalating Road Rage Situations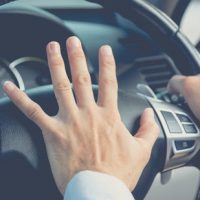 Local 10 News recently reported that a driver was fatally shot during a recent road rage incident. The driver had reportedly committed an armed carjacking in Greenacres shortly before the incident occurred in Broward County. Authorities have asserted that the 21-year-old driver stole a gray Mercedes-Benz before heading into Broward County and becoming involved in a road rage incident with the driver of a black Infiniti Q40. The incident began at a Speedway gas station after the driver apparently threatened to rob the motorist operating the Infiniti. The men exchanged gunfire and the driver was ultimately pronounced dead at the scene as a result of the violent road rage exchange. No charges have been filed but the incident remains under investigation.
The Negative Impact of Road Rage
Any time a driver acts erratically, he or she is unfortunately endangering everyone else on the road. As drivers, we depend on other motorists to act predictably and it is difficult to react appropriately when you find yourself engaged with a reckless driver. In addition, the risk is heightened even more when carelessness becomes intertwined with aggression. In fact, 66 percent of traffic fatalities are caused by aggressive driving. And disturbingly, well over a third of aggressive driving incidents involve a firearm.
What Should I Do if I Encounter a Reckless or Raging Driver?  
As difficult as it can be to anticipate the behavior of those we know, it is unsurprising that it is almost impossible to predict when other motorists on the road who you don't know will suddenly become aggressive. Fortunately, there are things you can do if you do happen to encounter someone else who is displaying signs of road rage. If you proceed with urgency, you may be able to prevent the situation from escalating further or even begin to deescalate it. If you find yourself confronted by an aggressive driver you should:
Avoid engaging. Do not respond to verbal taunting or threats.
Remain in your vehicle. Stay neutral even if the other driver gets out at a stoplight or traffic intersection.
Call 9-1-1. If the driver continues to be aggressive after you try to distance yourself, call authorities as soon as you feel you can do so safely and tell the operator about the other driver's behavior.
Reach out to an experienced attorney. If an accident occurs despite your best efforts to remain calm, reach out to an attorney as quickly as possible after obtaining medical help for your injuries.
Keep Calm and Get Legal Help
If you were injured in a car accident because of someone else's aggressive behavior and road rage, seeking out legal help early on is advisable. Attempting to negotiate a fair compensation amount from the insurance company on your own could leave you without the advocacy, preservation of your rights, and compensation that you deserve. As the  South Florida car accident attorneys at Leifer & Ramirez, we provide the comprehensive, professional legal representation you deserve at a time when you need it most. We will ensure you are compensated appropriately to aid you with your physical, emotional, and financial recovery. Contact us for a free consultation to find out exactly how Florida law applies to your set of facts and what kind of compensation you may be entitled to.
Resource:
local10.com/news/local/2020/10/06/armed-carjacker-fatally-shot-during-road-rage-incident-deputies-say/
https://www.leiferlaw.com/the-disturbing-new-data-about-increasing-accidents-and-decreasing-police-presence-on-i-95/