What Are the Benefits of Contingency Fee Agreements?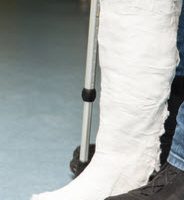 While some attorneys require retainers and charge hourly fees, personal injury attorneys typically operate based on what is known as a contingency fee agreement. This means that these attorneys are only paid when the injured victim receives a monetary award through winning or settling his or her personal injury case. In that case, the attorney is entitled to a specific percentage that has been previously agreed upon by both the client and attorney. Otherwise, if no money is recovered, the accident victim generally does not have to pay any fees.
Obtaining legal help is one of the smartest things you can do after finding yourself among the millions of Americans who are injured every year in an unintentional way that comes with a visit to the emergency room. In addition, making sure that you understand how your attorney's contingency fee structure works will make you feel more at ease during the course of your case.
Advantages of Using Contingency Fees
No up-front costs. Without the up-front funds for an experienced personal injury lawyer, an accident victim would normally be out of luck – but the contingency fee changes this. Contingency fees are especially helpful because they allow for quality legal representation in the many instances where someone has been injured due to another person's negligence but cannot currently financially cover attorney costs.
Shared motivations. Attorneys who work on a contingency fee basis have a built-in incentive to ensure that they work as hard as possible to help you obtain a favorable outcome. Because your attorney will not get paid unless you recover and the amount your attorney is entitled to is dependent on the size of your award, your attorney will be highly motivated to do everything in his or her power in order to get you the best possible result.
Minimal financial risk for accident victims. Another perk of using a contingency fee arrangement is that if things don't turn out ideally and your case is unsuccessful, you won't have to worry about owing a large attorney's fee although in some cases, you may still be responsible for some administrative costs. You should always hold on to a copy of your fee agreement in writing so that you can refer back to it to ensure you understand exactly what the arrangement is between you and your attorney and how much and what you agreed to pay.
The Value of Assistance from the Right Legal Team  
If you believe you have been injured because of someone else's negligent behavior, then it is in your best interests to consult a qualified personal injury attorney to discuss your case and your chances at trial. As the  South Florida personal injury attorneys at Leifer & Ramirez, we are the legal team you can depend on to help you obtain the compensation you need to offset your medical bills, lost wages and pain and suffering. In addition to making it clear up front exactly what you are agreeing to pay, we will help make things clear throughout the course of your claim while we advocate for your success. There may be time limits on when you can begin a personal injury action, so contact us today for a free consultation to find out your options.
https://www.leiferlaw.com/benefits-of-hiring-a-florida-personal-injury-attorney/