Why You Should Take Notes After an Accident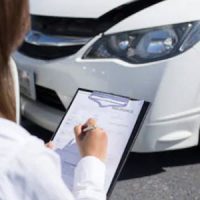 After being involved in one of Florida's substantial numbers of car accidents, writing down the details is probably the last thing on your mind. Between the shock and adrenaline of the collision, it is understandable if your mind is racing and you are having trouble thinking about what to do next even if it is already apparent that you likely have injuries and that the accident was caused by the other driver. In this delicate situation, it is crucial to begin undertaking any steps that you are medically able to perform in an attempt to do everything you can to protect your right to later successfully pursue compensation for your losses. An essential element of this includes taking notes after your car accident.
Understanding Why Taking Notes is Helpful
Taking accurate notes continuously after an accident that details your injuries and how your injuries have affected you can help you build a stronger claim and later demonstrate why you are entitled to compensation. Among the several different reasons why you should take notes, understand that doing so:
Makes it easier for you to recall information
Preserves the details of what occurred while they are still fresh in your mind
Can later help your personal injury attorney determine the best course of action to proceed with your claim
May substantiate your account of what happened in such a significant way that the insurance company chooses not to pursue a drawn-out battle
Understanding What You Should be Writing Down
When you begin preserving evidence to help your future personal injury claim, it is imperative that you understand what should be recorded and documented in writing at each step of the process.
Immediately after an accident record:
The date, time of day, and weather conditions
Any visible damage to any objects involved in the accident
Whether you notice the smell of alcohol or marijuana
Injuries that you observe (or the lack of) on the other driver or his or her passengers
The names, contact information, and descriptions of any witnesses
In the days, weeks and months following the accident record:
Whatever you have told your treating medical providers
Information regarding any accommodations or alterations your injuries have required, including caregivers or assistive devices
Your ongoing levels of pain and any implications of that
Any emotional or mental challenges or stresses you have faced
We Can Help You Document the Evidence You Need

If you are injured in an accident, seek appropriate medical care promptly. After obtaining the medical care that you need, you should seek to understand how to maximize your legal options. The best way to do this is to reach out to a legal team that is experienced in dealing with a wide array of personal injury claims. As the  car accident attorneys at Leifer & Ramirez, with offices in Boca Raton, Fort Lauderdale and West Palm Beach, we have substantial experience helping those who have been the victims of motor vehicle accidents. We can take a look at the circumstances surrounding your accident and advise you on whether someone was negligent or reckless in causing harm to you as well as help you set realistic expectations for any damages you might be able to collect to cover your losses. Reach out for help today to begin.
https://www.leiferlaw.com/understanding-and-protecting-your-rights-after-a-car-accident/