Understanding and Protecting Your Rights After a Car Accident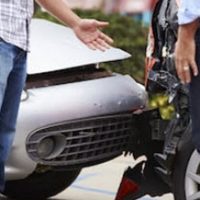 Unfortunately, the scenic highways and roads here in the Sunshine State are also home to hundreds of thousands of car accidents each year. If you happen to find yourself involved in one, it is helpful to understand what you should do to preserve your rights and legal options in the coming days.
Legal Options if You Have Been Involved in an Accident
Whether you were involved in an accident with someone else or whether your car was the only one involved, you should understand that you may have a right to recover compensation for your injuries. Fortunately, Florida is a state with no-fault auto insurance which means that the auto insurance provider of a driver who has been involved in an accident will automatically pay for certain damages, regardless of fault, up to a specified limit due to personal injury protection (PIP). Anyone who has a valid Florida license plate is required to have at least $10,000 in PIP insurance coverage and because of this, you can even collect medical expenses from your own PIP insurance.
Of note, PIP may still be the right legal path (and in fact the only one) if, for example, the accident was a hit and run or if you were hit by an uninsured motorist. In many cases, however, accident victims choose to seek legal recourse by pursuing a personal injury claim against an adverse party after being injured in an accident caused by someone else's negligent or reckless behavior. With a personal injury claim, an accident victim may be able to recover for medical bills, lost wages, and even pain and suffering.
The best way to find out your legal options is to contact an experienced personal injury attorney as soon as possible.
Staying Safe and Protecting Your Rights After a Car Accident

At the scene of the accident:
Never admit any kind of fault. You should even be careful with apologizing and it is best to avoid this kind of language altogether.
Take pictures of the scene. Use the camera on your smartphone to take pictures of your injuries and as much of the scene of the accident that you feel you can access safely.
Obtain medical attention. Seek medical treatment even if your injuries seem minor and regardless of whether you feel like your injuries are severe enough at the scene of the accident to summon emergency medical professionals.
After the accident:
Comply with any treatments that have been prescribed by a medical doctor, keep up with your appointments, and don't stop treatment until you are released from care.
Gather relevant documents such as your medical bills, the police report, and the name and contact information of any witnesses and ensure that you keep this documentation together in a secure place.
Decline to give a statement to any insurance adjuster or sign documentation of any kind until you obtain legal help.
Contact an experienced personal injury attorney who can help you recover the compensation you deserve.
Have You or a Loved One Been Injured in a Car Accident?
If you are injured by the negligent actions of someone else, you deserve to be compensated for your losses. As the car accident attorneys at Leifer & Ramirez with offices in Boca Raton, Fort Lauderdale and West Palm Beach, we will review your case for free and then get to work investigating your accident and building your claim. Contact us today to begin.