Preventing Single-Vehicle Accidents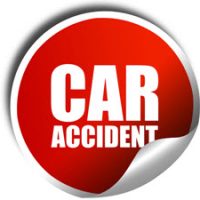 According to WFLA 8 News, a 23-year-old Zephyrhills man was killed in the passenger seat of a vehicle on a recent Saturday when the driver lost control and crashed into a tree in a tragic single-vehicle accident. Authorities have asserted that the fatality victim was the passenger in a Chevy 1500 traveling northbound on US-301, south of SR-56, around 4:15 a.m. when the early morning accident reportedly occurred. Sadly, the passenger died on the scene and the driver was transported to an emergency room in serious condition.
What is a Single-Vehicle Accident?
A single-car crash typically occurs when only one vehicle is involved in an accident. Fortunately, Florida law offers legal options even for victims of single-vehicle accidents. And even if your vehicle was the only one involved in the crash, that doesn't necessarily mean that someone else's negligence wasn't involved.
How Common Are Single-Vehicle Accidents?
These types of accidents are surprisingly common and can have some of the most serious and tragic outcomes. Statistics published by the Insurance Institute for Highway Safety indicate that in 2017, approximately 54 percent of motor vehicle deaths that happened in this country occurred in single-vehicle accidents. The report also indicated that right here in the Sunshine State, almost 1600 people died in single-vehicle accidents during that same year.
How Can Single-Vehicle Accidents Be Prevented?
Importantly, there are a number of situations in which getting in an accident cannot be avoided due to the actions of someone else. But even more importantly, there are safety measures every driver can implement in an attempt to avoid a single-vehicle accident. These measures include:
Preparing for your trip ahead of time. Spend some preparation time to help ensure safe travels. Map out your journey and take a look at the route suggested by your GPS system or smartphone application before hitting the road.
Avoiding distracted driving. Stay focused on the road, including what you can see in front of you and in your mirrors. This requires avoiding distracting behaviors while driving such as texting, eating, putting on makeup, and using social media.
Paying attention to road conditions. Be especially careful on sharp curves and steep inclines and stay aware of the dangers caused by soft shoulders and potholes. Additionally, the weather can change quickly here in Florida. Always check the forecast before heading out.
Have You or a Loved One Been Injured in a Single-Vehicle Accident?
Single vehicle accidents can be just as devastating as accidents involving more than one vehicle. In some cases, the single vehicle involved in the collision was truly the only one involved. However, in many single-car crashes, another party is to blame and it requires some investigation to determine liability for the crash. Either way, determining the cause of the single-vehicle accident can be more complicated than any accident victim ever imagined. For this reason, if you or someone close to you has been hurt in a single vehicle accident, it is imperative to reach out to a seasoned personal injury attorney who can help. The South Florida car accident attorneys Leifer & Ramirez have helped many people pursue the compensation that they deserve during our 30 years of combined experience and we can help you hold the responsible parties responsible. Contact us today for help and we can begin helping you understand your next steps in lieu of the facts of your individual case.
Resource:
wfla.com/news/zephyrhills-man-dies-in-passenger-seat-after-car-crashes-into-tree/
https://www.leiferlaw.com/fall-driving-dangers-and-tips-to-help-keep-you-safe/