What You Need To Know Before Filing A Personal Injury Lawsuit Against The Government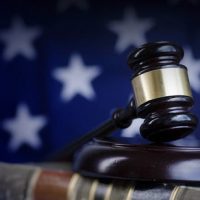 If you are injured in a slip-and-fall accident while on private property, such as a supermarket, you normally have the right to sue the owner for damages arising from your accident. But what happens when you are on government-owned property? Say your slip and fall occurred while you were at the Post Office. Can you actually sue the Post Office for damages?
This is not just a hypothetical question. Recently a Broward County woman filed such a lawsuit. According to her complaint, she was entering a Post Office located in a strip mall when she "slipped and fell on water on the ground that was leaking from the roof/ceiling and/or AC unit in the ceiling." She subsequently sued both the federal government, as the Post Service is a federal agency, as well as the private company that owns the strip mall. This lawsuit remains pending before a federal judge in Miami.
The plaintiff's lawsuit also makes reference to a document known as a Form 95. This refers to a standard claim form that must be presented whenever someone wants to file a personal injury lawsuit against the federal government. Basically, you cannot simply sue the government the way you would a private property owner. The federal government is actually immune from most lawsuits as it is a "sovereign" entity. Congress has waived that sovereign immunity, however, through a law known as the Federal Tort Claims Act (FTCA).
The FTCA makes it possible to sue the government for the negligent acts of its employees–but only under certain special conditions. One of those conditions is that the injured party must first file a claim with the relevant agency. Form 95 is the standard form used for this purpose, although it is not required. What is required, however, is that the claim must provide "sufficient information" to permit the agency to investigate your allegations, as well as a "specific monetary demand."
This latter item is crucial. In a normal personal injury lawsuit, you do not necessarily need to state exactly how much you are seeking in your initial complaint. Indeed, it is often difficult to provide a precise figure when dealing with something like an accident injury where you may require ongoing medical care. But the FTCA requires a precise demand upfront.
An FTCA claim must also be filed within 2 years of the original accident. This deadline is separate from any statute of limitations that would normally apply to a personal injury case under state law. If the government ultimately denies your claim, you then have 6 months to file a lawsuit under the FTCA. Your case will be heard in federal court, although the judge will typically apply the substantive personal injury law of your state to the case.
If you have additional questions about FTCA or any personal injury-related legal matter, contact the Delray Beach slip and fall attorneys at Leifer & Ramirez today to schedule a free consultation.
Source:
storage.courtlistener.com/recap/gov.uscourts.flsd.593940/gov.uscourts.flsd.593940.1.0.pdf