Can My Auto Insurer Deny Coverage Based On Its Own Prior Mistake?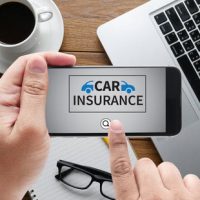 Mistakes happen all the time. When you make a mistake, you are expected to take responsibility and not make excuses. When we are talking about an auto insurance company's mistake, however, things are rarely that simple. An insurer may double down and try to shift blame for their mistake to the policyholder.
Error Over Middle Initial Leads to Coverage Dispute
Consider this recent case from the Florida Third District Court of Appeal, United Automobile Insurance Company v. Chiropractic Clinics of South Florida. A man named Michael Akins was injured in an auto accident. He was not a driver, but rather a passenger in a vehicle driven by his sister, who also owned the car. She had auto insurance through United Auto.
United Auto subsequently questioned Akins under oath as part of its review of his claim. Akins testified that he lived with his mother, a woman named Dorothy A. Akins, who did not have a driver's license or maintain any auto insurance of her own. Somehow, United Auto's adjusters mistakenly believed that Michael Akins actually lived with a Dorothy M. Akins, who lived at a different address than the one provided by Michael Akins. More to the point, Dorothy M. Akins had her own auto insurance, so United Auto denied Michael Akins' claim on the grounds that he was covered by the policy of the Dorothy Akins who was not his mother.
Sometime later, Michael Akins sought treatment for his accident-related injuries at a chiropractic clinic. He advised the clinic of United Auto's denial of coverage. The clinic went ahead and provided treatment. Akins' lawyer advised United Auto of its mistake and the clinic sent the insurer its bill.
Akins subsequently assigned his insurance rights to the clinic, which sued United Auto for payment. In response to the lawsuit, United Auto argued that the clinic had waited too long to present its bill. Under Florida law, a medical bill for an accident must be submitted to the insurer within 35 days of rendering services. The clinic replied that the only reason it failed to file a timely bill was the insurer's denial of coverage based on its own mistake.
Both a Miami-Dade judge, and later the Third District, sided with the clinic and ordered United Auto to pay up. The appellate court explained this was a case where equitable estoppel applied. Equitable estoppel is a legal principle that basically says when a one party relies on a second party's statements of fact to its detriment, the second party cannot later attempt to profit from its own misstatement. In this case, the Third District concluded, Akins was incorrectly advised that United Auto's policy did not cover his accident. Based on this misrepresentation, he advised the clinic. Neither he nor the clinic learned of the mistake until after the normal 35-day period for submitting a bill elapsed. United Auto could not therefore equitably benefit from a series of events caused by its own initial mistake.
Contact a Florida Car Accident Attorney Today
If you are having issues resolving an insurance claim following an auto accident, the best thing you can do is hire a qualified Deerfield Beach car accident lawyer. Contact Leifer & Ramirez today to schedule a free consultation.
Source:
3dca.flcourts.org/content/download/749562/opinion/210111_DC05_06162021_103316_i.pdf