What Evidence is Important in Personal Injury Claims?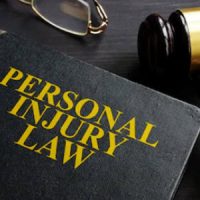 According to the Centers for Disease Control and Prevention, unintentional injuries cause almost 30 million Americans to visit hospital emergency rooms each year. And while some of these injuries result from purely incidental events, many other people end up suffering harm because of someone else. Fortunately, if you have been injured because of someone else's negligence or wrongful behavior (or even, in part, your own) Florida law allows you to attempt to hold that person accountable through the personal injury claim process. However, winning a personal injury claim can be difficult. After all, as the person pursuing the claim, you need to demonstrate that you suffered actual harm as a result of a situation caused by the other person involved who was at fault or committed a wrongful action. One of the essential aspects in the personal injury claim process in being able to successfully prove your assertions is the evidence you collect. And because the specific evidence needed can vary from case to case, discovering early on what evidence is important for your personal injury claim and taking the steps to gather it quickly can be crucial towards the outcome of your case.
Generally speaking, the evidence that will need to be collected will fall into two main categories: proof of fault and proof of damages.
Proof of Fault  
Proof of fault is any evidence that helps you show that the circumstances of the incident happened the way you claim they did and as the result of the negligence or wrongful actions of the person who hurt you. It often involves:
Police reports
Statements from witnesses
Photo and video evidence of the scene of the incident
Safety recall information if you were injured due to a product that has known safety issues
Proof of Damages  
In contrast, proof of damages focuses more on the things that occurred following the incident and the ways in which your life has been impacted. This can include attempting to obtain compensation for your:
Medical bills
Lost wages
Physical therapy and rehabilitation costs
Prescription medications
Pain and suffering
And while some aspects of proving damages can be more straightforward, such as medical bills which have definite amounts, this category is often more difficult for victims of a personal injury case, particularly when it comes to proving your pain and suffering. One of the most successful ways to help you demonstrate the pain and anguish you have experienced is by keeping up with ongoing documentation of the state of your injuries. Photos and videos of your injuries can help you show how severe they are, as can keeping a daily journal where you record the new challenges imposed on your life. This can also include obtaining a statement from your doctor regarding how the accident may lessen your quality of life long-term.
Get in Touch with a Florida Personal Injury Lawyer
Proving a personal injury case can be difficult but it's always easier when you have the right evidence and the right legal team on your side. When you hire the South Florida personal injury attorneys at Leifer & Ramirez, with offices in Boca Raton, Fort Lauderdale and West Palm Beach , we focus on building your claim, including ensuring all the evidence you need to be successful is gathered. That way you can focus on the most important thing – your recovery. We are ready and willing to discuss your accident goals for the outcome of your claim during a free case analysis as soon as you reach out to us today.
https://www.leiferlaw.com/beach-related-accidents-and-civil-liability/