Understanding Traffic Gridlocks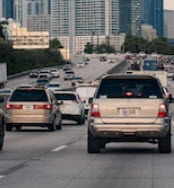 Local 10 News recently reported that dozens of local residents recently gathered at Miami City Hall for the Historic and Environmental Preservation Board meeting to voice concerns over a new private school development project in Coconut Grove. Notable among other concerns voiced at the meeting such as removing iconic tree canopy, residents asserted the belief that the new all-boys school proposal will increase gridlock traffic along Bayshore Drive. If approved, the project would be built on the historic Villa Woodbine home site which is currently being used as a property for wedding receptions and other events. In contrast, hundreds of cars would likely pass through the scenic property multiple times per day in the process of escorting young loved ones to and from school.
Traffic is always a nuisance that none of us want to encounter on the road. Unfortunately, it can also lead to accidents resulting in serious injuries.
What is Traffic Gridlock?
In the context of traffic, gridlock is defined as a traffic jam in which a grid of intersecting streets is so completely congested that no vehicular movement is possible. Because movement or progress is totally halted in this scenario, it is understandable why no one would want to increase the possibility of regularly battling gridlocks in their own neighborhood.
Understanding How These Accidents Are Caused
While streets gridlocked by heavy traffic may seem to be a more difficult scenario to experience an accident in because vehicles aren't moving significantly, the reality is that increased traffic can cause several unsafe conditions on the road in any context. A significant reason for this is because motorists often undertake risky behavior on the road as they become more and more impatient or frustrated. This negligent behavior can result in accidents that have serious consequences for both themselves and other drivers on the road. Behaviors that can lead to accidents when traffic gridlock is involved include:
Distracted driving
Tailgating
Running red lights
Aggressive driving and road rage
Have You or a Loved One Been Injured in an Accident While Battling Gridlock Traffic? 
If you have been seriously injured in a car accident during heavy traffic conditions, you should turn to the right legal team for help. In this scenario, your injuries may be severe and you are likely struggling to understand how to deal with unexpected expenses such as medical bills, expensive prescriptions, and lost wages. The good news is that you may be entitled to compensation for these expenses as well as your pain and suffering. However, accidents related to traffic can be complicated and liability may be unclear if multiple parties are involved in the collision. Obtaining the help of a legal team you can trust can help you ensure you undertake the right steps when you are involved in this kind of accident. As the South Florida car accident attorneys of Leifer & Ramirez, we are here to support you in investigating the details of your accident and seeking the maximum financial compensation for your injuries that you may be entitled to. Begin by reaching out for help today.
Resource:
local10.com/news/2019/12/04/residents-fear-grove-gridlock-with-new-private-school-construction-in-coconut-grove/
https://www.leiferlaw.com/will-my-pre-existing-injury-hurt-my-car-accident-injury-claim/